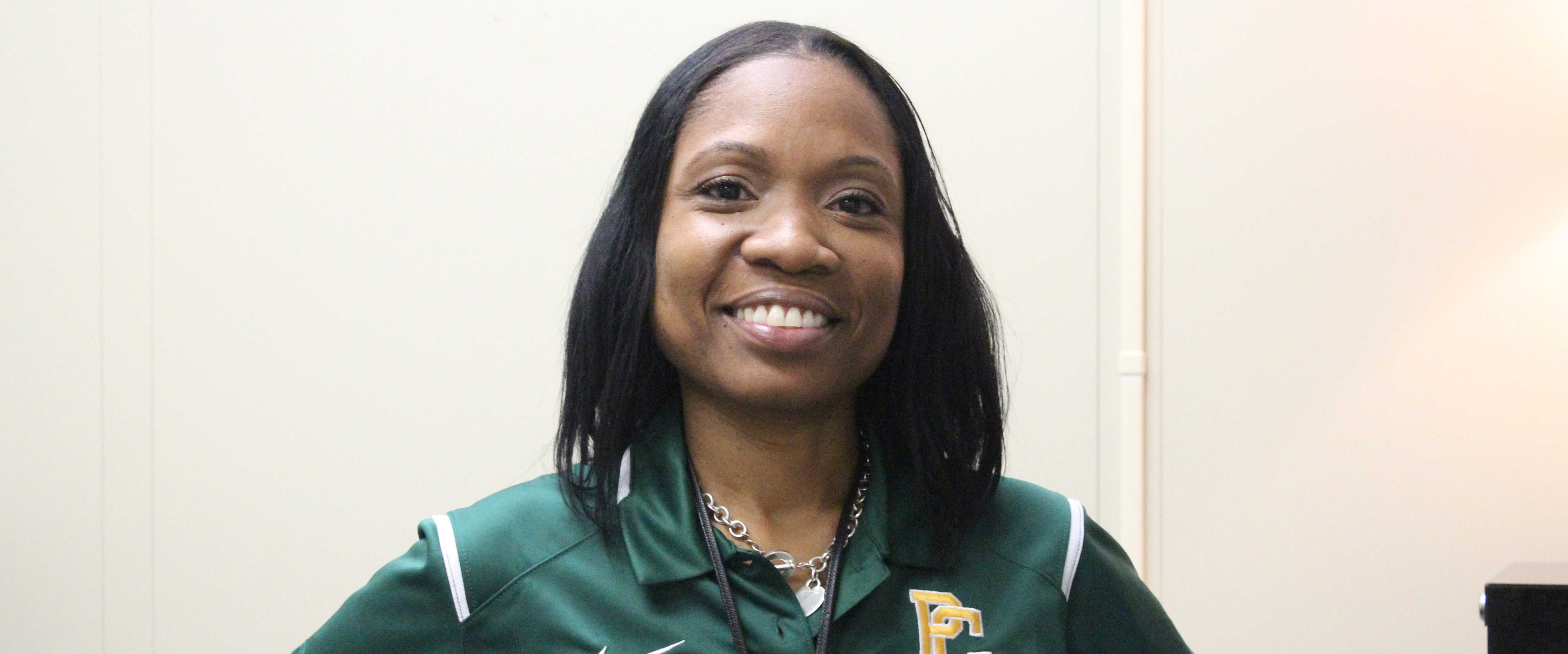 After two years of being an administrative aid at Hermitage High School, Barbara Davenport joins the Prince George High School's administrative staff as the new assistant principal, filling the position left by Kristina Truell.
"I have not been an assistant principal but I was an administrative aid. An administrative aid is a person who actually assists the assistant principal and serves on the leadership team. Where the role doesn't include disciplinary and attending other meetings, it is more like shadowing and learning how to become an assistant principal," Davenport said.
Before taking an administrative position, Davenport was a marketing and economics and personal finance teacher for ten years. Davenport received a bachelor's degree in marketing from Savannah State University, a master's degree in information resource management from Central Michigan University, and an educational specialist degree from Capella University in leadership and administration.
"One of the things I can bring to the staff is my experience as a teacher and understanding the needs of the students – for example, how do we meet their [individual] needs and their learning needs as well. I also bring to the staff positivity and experience in mentoring and developing teachers," Davenport said.
Transferring from a different job and school system will prove to be a bit of a challenge.
"What will be a challenge will be understanding the operation of a different school district and working with new people, but at the same time understanding that we are still here to meet the needs of the students," Davenport said. "So regardless of where I am, I think it is still the same goal and vision."
Davenport added that an administrator should focus on supporting the teachers, giving parents resources, and reaching out to the community to include all stakeholders. These steps she believes will help students succeed.
With the new position Davenport hopes to develop relationships and meet expectations of students, teachers, the community, and the faculty. She hopes to also achieve more teacher and student connections in and out of school.  
"I like to see teachers connecting with students whether it be through pep rallies or through events such as homecoming," Davenport said. "It is very exciting to see teachers participating in spirit week and supporting students at their games."