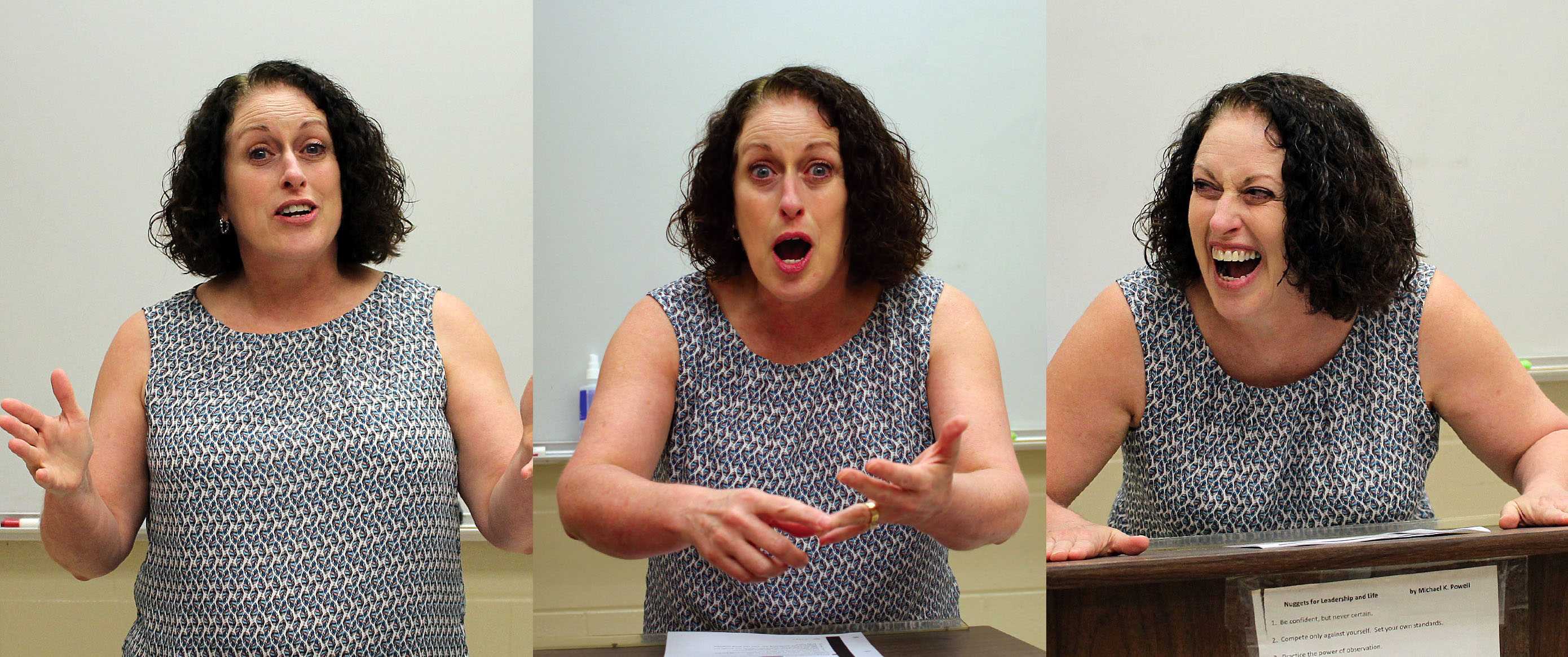 As Fine Arts Department Chair and English teacher Lisa Britt walks into the school, she reminisces on the past 33 years of teaching at Prince George. This year the staff has four teachers retiring including Lisa Britt, Nelson Britt, Cheryl Reifer, and Terry Walker.
What do you teach?
Mr. Britt: I teach Honor U.S History and Economics and Personal Finance.
Mrs. Britt: Currently, I teach Honors English 10, Speech, and Dual Enrollment Teachers For Tomorrow.
Have you always taught your current subject?
Mr. Britt: No, I used to teach government and I taught some elective classes in film like American History through Film.
Mrs. Britt: No, I have taught English 10, 11, and 12, Remedial English, Honors English, Creative Writing, Theater 1, 2, and 3, Speech 1 and 2, Media Production, Communication Matters, and I am sure I am leaving some out.
How many years have you been teaching?
Mr. Britt: All together I have taught 33 years. I started day one of teaching right here in Prince George in 1984.
Mrs. Britt: I have taught for 33 years.
What are you going to do after you retire?
Mr. Britt: I hope it is going to be a selfless sacrifice to something whether it be church or volunteering – something that does not involve a paying job.
Mrs. Britt: I don't have any specific plans for at least the first six months or so, I just want to relax. After that I don't know, I am open.
Why are you retiring?
Mr. Britt: Well teachers can retire at 30 years, but if you go three more years there are a lot of financial incentives. But past the third year there is not that much financial incentive to go on. Also 33 years of teaching plus 16 years of being in school beyond that is 49 years. I don't want to be in school for 50 years. When you start at age six, there was no mandatory kindergarten when I started school and of course I just by passed that being as smart as I am. I started at six and I turn 55 in June, so 49 years from the age of 6.
Mrs. Britt: It is just time and I am physically tired.
What did you love about what you did?
Mr. Britt: The best part about teaching is when you are out in public and you see somebody you used to teach, and you get to find out what they are doing with their life now. To know that you had one miniscule amount of influence on that life that is the best part; especially when you meet someone Mrs. Britt and I both taught, and both get to hear about that person. I mean there a tons of people in this building I used to teach. There is almost someone in about every department teaching that I used to teach.
Mrs. Britt: My most favorite thing about teaching is the interaction with the students and laughing, it is important.
What made you want to become a teacher?
Mr. Britt: Well, I got the coaching bug first and I had some really great teachers in high school like Mr. Havard, who used to be the director of guidance here. He was my 12th grade government teacher. He used to come in with a piece of chalk to teach, and I was just amazed at his teaching. I had a lot of teachers like him that made me think I can do this.
Mrs. Britt: I knew by probably 5th grade that this is what I needed to be doing with my life. My mother always told me God gave you a sensitive heart now you have to find a place that you can use it to its advantage.
What is the most memorable event that has happened to you over the years?
Mr. Britt: I would have to say asking Mrs. Britt out on our first date, right over there in the English work room.
Mrs. Britt: I would have to be meeting my husband.
What are you going to miss most after you retire?
Mrs. Britt: I will miss the people, both my co-workers and my students but retirement ends a career, it does not end the relationships or the life that you have built.
Have you made any friendships over the years?
Mr. Britt: Yes, one in particular, but lots of people over the years… people I have coached with, people who have been in my department, people like that mostly.
What do you hope the next teacher does or continues to do after you retire?
Mr. Britt: With honors history, I know Mr. Warren is going to get that. He is going to have some high standards and accountability and that is what I hope will continue in honors classes. I hope that they won't be watered down by the grading scale or anything else like that.
Mrs. Britt: I think the most important thing any teacher can do, no matter the subject area, is to create a classroom environment that is safe for students to take risks, say dumb things, and to laugh. Most importantly to know that as a teacher the students are so much more than that grade in the grade book.