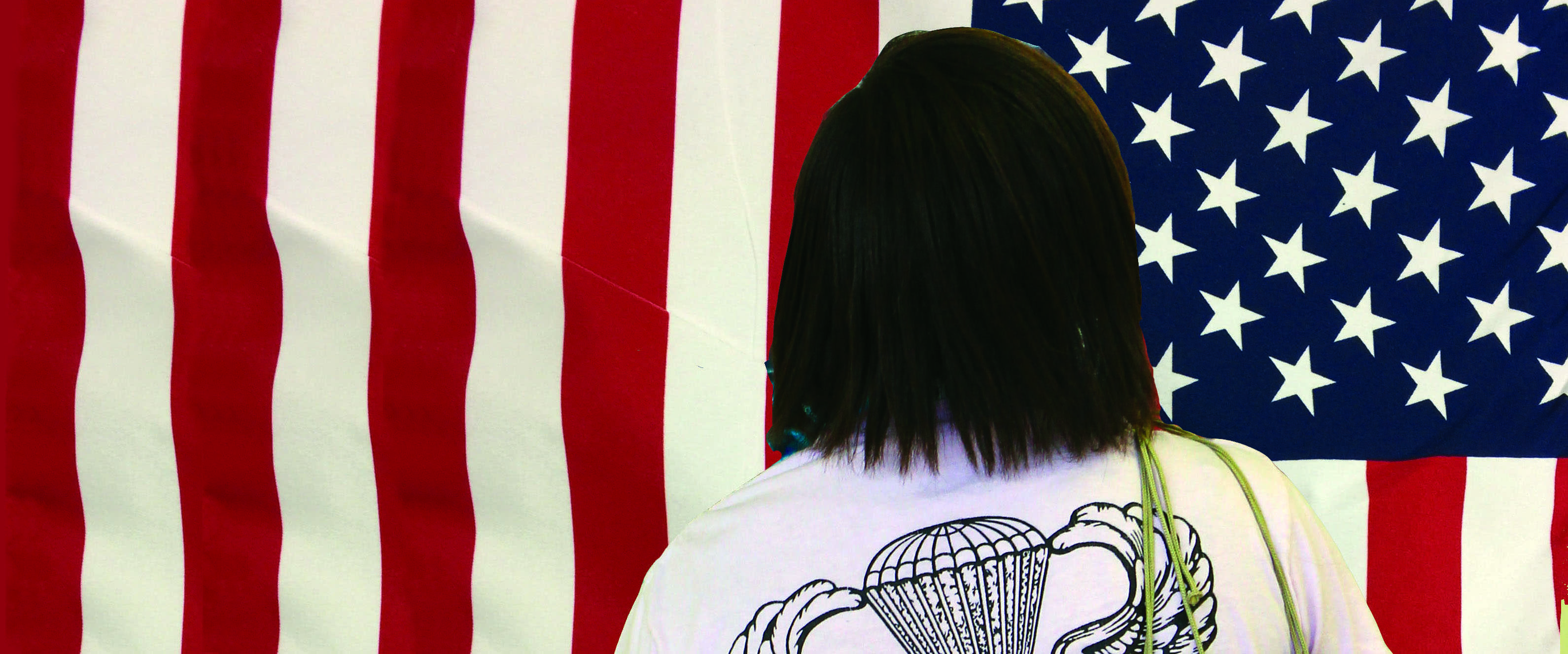 When you hear the term military brat, you immediately think of someone whose parents are in the armed forces but are very spoiled. But really, a "Military brat" is a child of a parent or parents who are active-duty in the United States Armed Forces, and can refer to the lifestyle.

In the life of many military families, frequent moving is the best and the worst part. On one hand you get to see different corners of the world that you might not have been able to see until later in life. On the other hand, moving is stressful and potentially pricey. The good news is, moves do get a little easier. PCSing, Permanent Change of Station, is military jargon for moving. But the term "Military Brat" sounds almost like an insult but some see it as a label.

"You shouldn't be ashamed of it. You should be proud," sophomore Alesia Dodson said.

The military child is much like a dandelion. Putting their roots down almost anywhere. Military children bloom everywhere the winds carry them. They are happy and upright. Their roots are strong, cultivated deeply in the culture of the military. They're ready to go wherever the breeze takes them to new adventures with new friends in a new area.

"My favorite place is Texas." Dodson said, "South Korea is my favorite." Senior Hailey Hill said. Experts say military children are well-rounded, culturally aware, tolerant, and resilient. They learn that to survive means to adapt.

But new students shouldn't have to worry about coming to PG. All new students who transfer to Prince George are welcome to come to the library before school and meet some fellow peers who share the same values.

"I am grateful for the men and women who admirably serve our nation, and for their families and children who often bear tremendous burdens on their behalf. Let us honor the service of these courageous men and women through our commitment to their children." stated by U.S. Secretary of Education Betsy DeVos recognizing the Month of the Military Child.

The Student Ambassadors and Military Family Life Counselor were sponsoring a contest for the month of the military child. They accepted entries of a photo, poem, essay, or a poster and must be related to the question: "What does it mean to you to be a military child?" The judges were volunteers from Fort Lee.

But as being civilian goes, some think that military children are spoiled. "They don't know what they are talking about." Hill said. Some have the thought that being in the military makes you rich. It doesn't. "They don't know what they are talking about." Military persons have bills just like everyone else. Bills that they have to pay on their own. The children may have nice things but most of the time, those things are earned by hard work.

But aside from that, military children have to sacrifice a lot. From not being able to visit their family or friends as much as they like, they are basically forced to adapt more throughout the years. And the biggest disadvantages of being a military brat is deployment.

Due to deployment, thirty-seven percent of military children often spend more time worrying about what could happen to their deployed caretaker. Depression was seen in about one in four children. And with parents constantly being deployed every so often, the child often develops a way of coping with it. Becoming used to it in a way.

Later in life, they are so used to the feeling of loss that it doesn't effect them emotionally anymore but mentally it still does. Military children may seem to be quiet and distant but it takes a lot for them to open up. Especially after a big move.