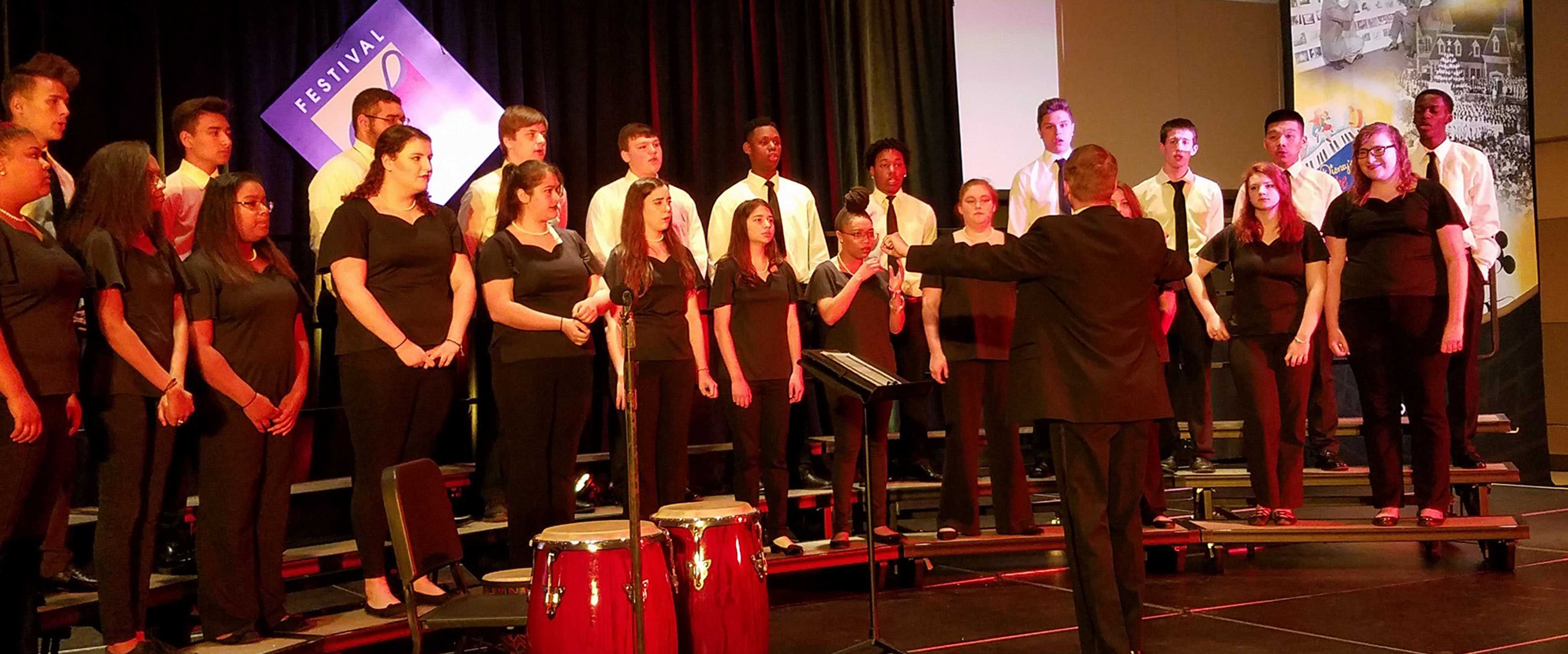 This past spring break, Prince George's advanced choir attended the Festival Disney choir competition in Orlando, Florida. Approximately 24 students from PGHS attended, from grades 10 to 12.

The ensemble did lots of hard work to prepare for this competition, from learning four new songs to working on technique and tone.

"We did a lot of strenuous rehearsal to make sure we sounded our best when we got there. I think that Mr. Burks did a really good job preparing us for it," said senior Caroline Brockwell, who attended the trip.

The students also held fundraisers to raise money so that all of the students who wanted to go on the trip were able to attend.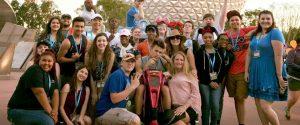 "We had to do a lot of fundraising in order to get everyone who wanted to go to go," Brockwell said.

Sophomore Michael Germanos also went on the trip and helped out with fundraising.

"For the fundraiser, we sold chocolate bars towards the beginning of the year, and later in the year we did the spaghetti dinner, so we put tickets out and we sold them [for] 10 dollars each," Germanos said. "Then, on the night [of the dinner], we served everyone spaghetti and we had a to go lane, and then we performed at the end of the night."

Choir teacher Storm Burks went with the group. This is his first year teaching choir at PGHS.

"We've really been preparing all year," Burks said. "It started day one, with developing our tone and our sound, and creating our blend as an ensemble, and truly figuring out how we sound as a choir and putting our best foot forward."

The group arrived in Orlando on April 5th. They performed on Thursday, April 6th, and received a superior rating for all of their hard work. They performed four songs: Shosholoza, a traditional South American song, Lux Aurumque, a song written by American composer Eric Whitacre, Elijah Rock, a spiritual song composed by Jester Hairston, and Sicut Cervus, a religious song by the composer Palestrina.

"I thought they performed very, very well," Burks said about the group's performance. "Was it our best? Maybe not. But we don't go into each performance looking for a perfect performance. We practice for perfection and knowing that every performance there are flaws, and we found many ways that we can better ourselves, even though we did receive a superior rating. So we got a lot of great feedback, and we're excited to apply those things to our spring concert."

"I felt really accomplished," said Brockwell. "There were obviously some things that we felt like we needed to work on, but we did so well given the pressure we were under. I think that we did awesome."

The students did not only compete while in Florida. They also visited the Walt Disney World Theme Park in Orlando, which was a big hit with the students.

"My favorite part [of the Disney trip] was probably just walking around and hanging out with the rest of the people in choir and riding rides," said Germanos.
"[It] was so much fun," Brockwell said. "I made so many memories, and it was just a really great trip. I'll never forget it."

"It was a great reward for these studentst to get such an awesome opportunity for all their hard work and the hard money that they've raised to go towards this trip," Burks said.

The advanced choir's next concert is on May 18th in the PGHS auditorium. Make sure to catch them there to hear their last performance of the 16-17 school year.