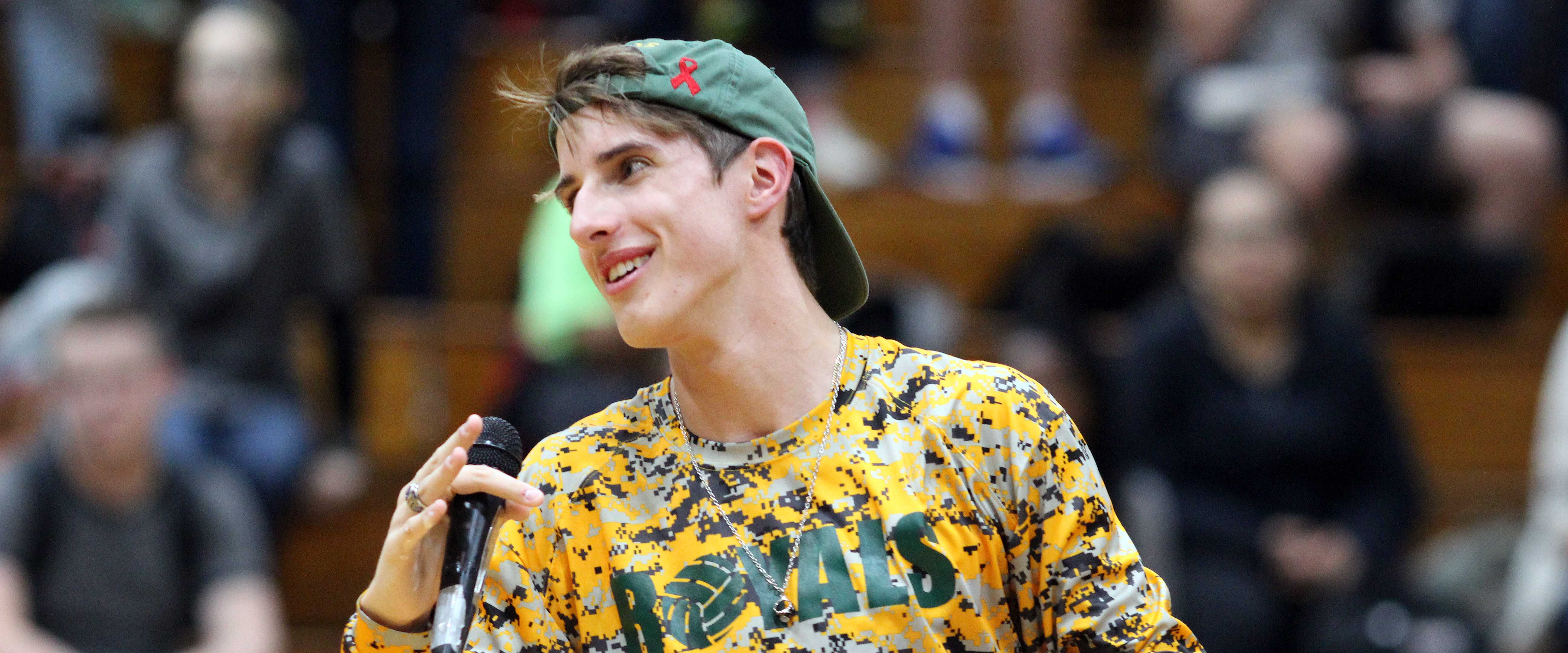 Here is what is happening for the week of February 6th through February 10th. Sports are wrapping up this week, with the wrestling and track teams moving towards their regional meets. The basketball teams play their final games of the season this week and prepare for the Conference 12 South 5A tournament next week. Here is the rest of what is going on this week.
Young Authors will have a meeting after school from 2:30-3:30 pm on Thursday in A9. Please bring an original work to share.  It can be finished or unfinished.  Snacks will be provided- just bring your own drink.
Are you interested in photography, graphic design, video, writing, or any other form of media? If you are then you should apply to be on the 2017-2018 Royals Media staff as a member of PGTV, Peerage Yearbook, or The Royal News newspaper. Apply by February 28th. You must apply before you can sign up for the class with your counselor. For more information go to trnwired.org/apply
SGA members are reminded to attend the meeting Wednesday, February 8 after school in the LMC. Members who are going to the VSCA State Convention need to plan to stay after for a brief information session.
All Spanish Club members need to stop by room A29 to pick up a bag of candy to sell for the fundraiser. Spanish Club will be selling candy starting on Tuesday, February 14th through Friday, February 28th.
The Hopewell Kiwanis Club is holding their annual Leprechaun Dash 5K race on Saturday, March 18. Registration is $5 for students and $15 for adults.  All of the proceeds go back to the school of your choice, so make sure when you register that you select PGHS!  You can register online at www.leprechaundash.weebly.com or grab a registration form from outside of D-12.
There will be an outdoor track interest meeting in the commons on Wednesday, February 8th at 6 PM. All students and parents are invited to this meeting.
Interact club will be meeting on Feb. 8th, 2017 at 2:40 pm in room A34.
Any girl interested in participating in a short spring volleyball league, please see Ms. Gilbert in the girls PE office.  League play will take place on Tuesdays and Thursdays from March 2nd to May 4th.  See Coach Gilbert.
The library has added titles to the free book cart. Stop by and take the titles related to social issues, sign language, and folklore.
Interested in joining choir for the 17/18 school year? Time slot sign-ups for students NOT IN CHOIR ALREADY are located on the window outside of F-14(Choir Room).  Auditions will be held on February 16th and 17th after school.  Students who would like more information about the audition, come see Mr. Burks.  If you are interested in Advanced or Intermediate Choir, you MUST audition!