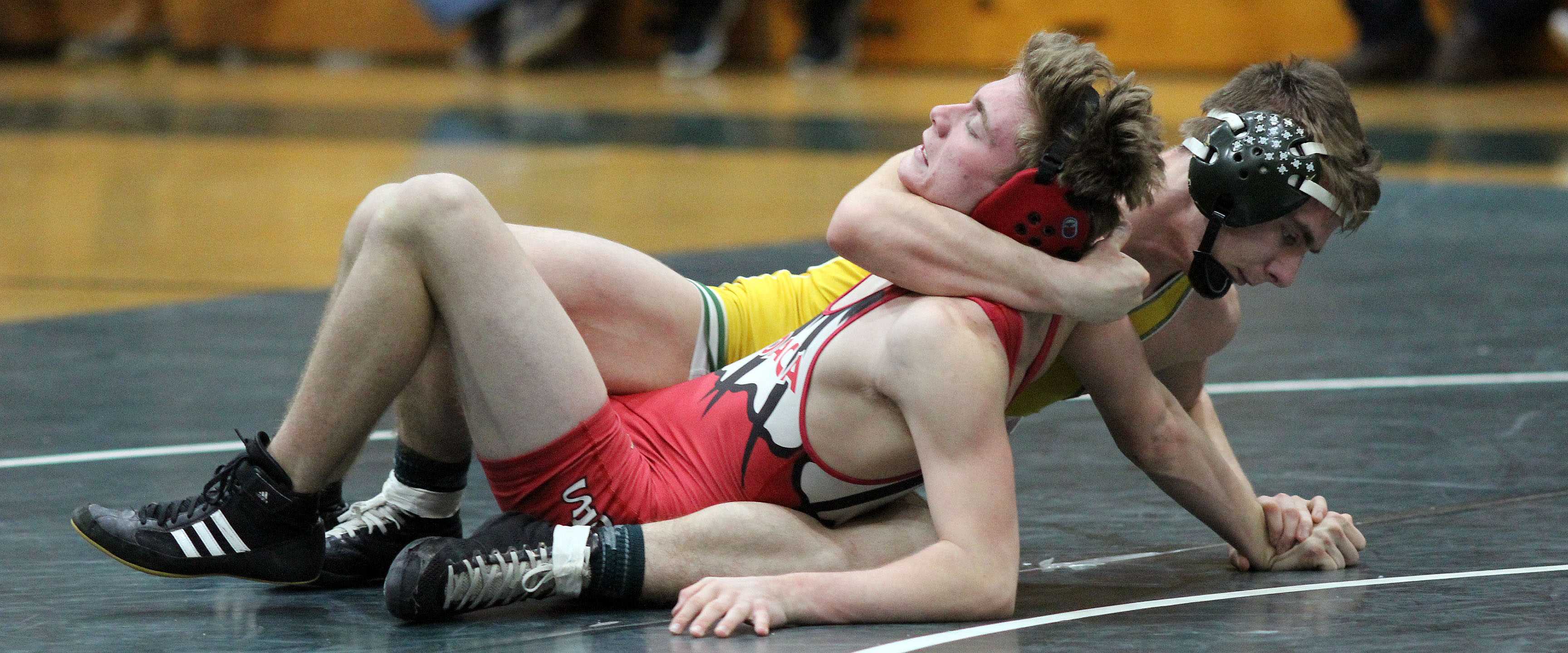 On Wednesday, January 4th, the wrestling team hosted Thomas Dale and the two-time defending state champion Matoaca Warriors at their first home match of the season.
In the second match of the night Prince George faced Matoaca and trailed early with three losses. Senior Aaron Friedhoff broke the string of losses with a pin during the 126 lb match almost 5 minutes into the contest.
Kolby Birchett (145),  Jacob Kennedy (160), Bryce Paine (170), Wallace Canada (182), and Logan Moneymaker (285) also won their matches.
Although the Royals took six of the 14 matches, it was not enough to win the contest and the fell 43-33.
In the final match of the evening, the Royals came fighting back to defeat Thomas Dale 42-39 with the deciding factor coming with the final four matches being won by forfeit. The contest was very even throughout the night. Thomas Dale took the opening 106 match but the Royals responded with winning the 126 contest.
Aaron Friedhoff (126), Alberto Martinez (132),  Jacob Kennedy (160), Wallace Canada (182), Lucas Goatee (195) Jahmai McClain (220), and Logan Moneymaker (285) won their matches.
Photos by Chance Thweatt.