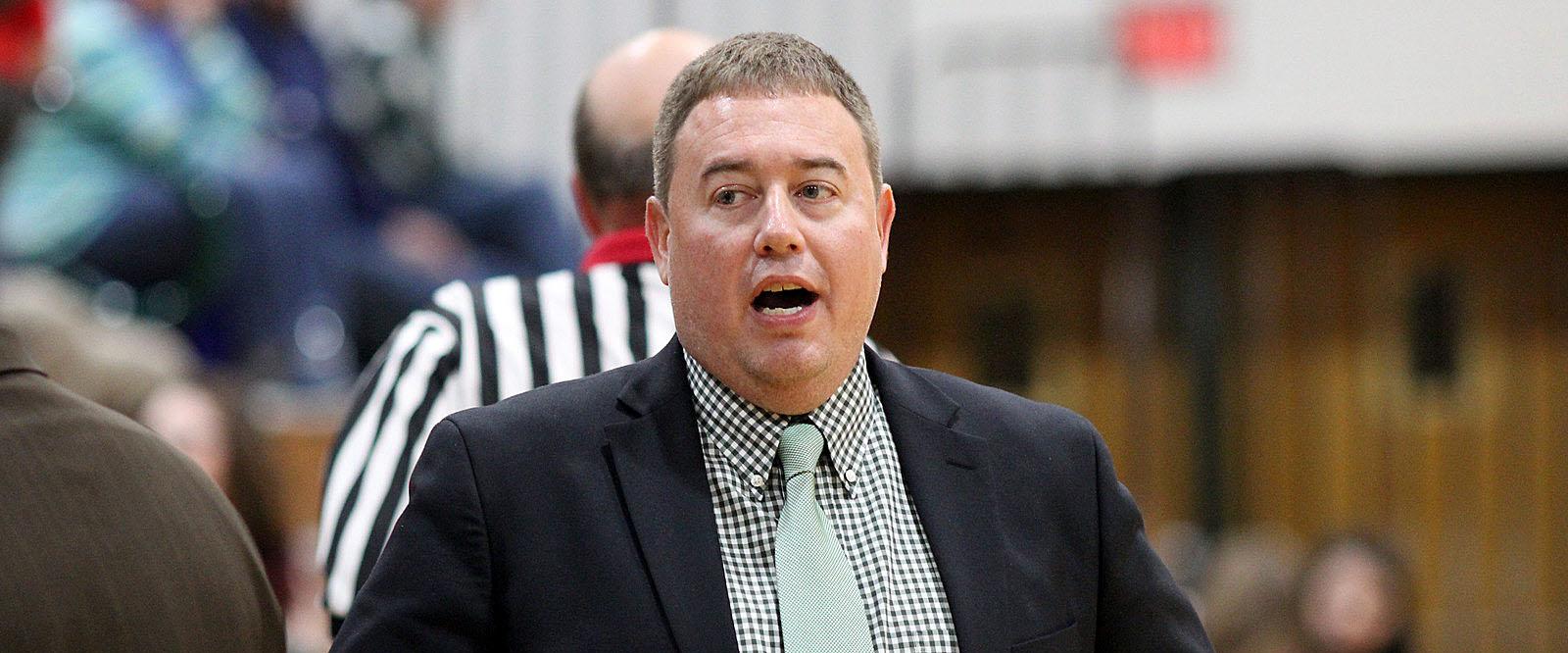 Tomorrow night the boys basketball team will get a chance at avenging their last second loss to Hopewell to start the season.
Coming off of a six day layoff due to the snow, Coach Carr hopes his players will be ready for the Blue Devils.
Podcast Transcript:
Hello this is Anna Mitchell and welcome to this week's Triangle In Two podcast where we ask Coach Carr three questions in under two minutes.
Anna: Hi Coach Carr how are you doing?
CC: I'm great! How are you doing?
Anna: I'm good. Thank you. First question – you've had long break with the snow? What do you hope your players have been doing during this week between your last win against Petersburg and the rematch with Hopewell?
CC: You know snow days are great. We expect that in Virginia, especially in the month of January. We went through it last year. You know with the time off we are not allowed to get into the gym here at the high school. So I am hoping our guys get into the gym over at Fort Lee or you know over in Colonial Heights. You know I stress "safety first" but if they can get into a gym, do so.
Anna: Alright – second question: you really took it to Petersburg last Friday on their home court. What has been the difference on offense & defense?
CC: That was a great team win on Friday night over at the Petersburg Coliseum. A win like that over there doesn't come often. I've been part of teams in the past that have been blown out over there – taken 30 point losses over there. But it was really good to see how our hard work has paid off and coming out of there with a 40 point victory felt good.
Anna: Third question: how will you approach Hopewell differently, if at all, considering the game came down to the last possession last time?
CC: We had two really good efforts against Hopewell, we just came out on the losing end of them. It is really hard to beat a team three times in a row. Hopefully that cliche is with us. We are prepared this time we know what Hopewell does. We know who they have. They know what we have. We are rivals. It is going to be a tough game to go over there and pull out a victory but we are playing with a new sense of confidence. The boys feel good, I feel good, the staff feels good. I expect a great effort tomorrow night over in Hopewell.
Anna: Nice! Thank you Coach Carr.