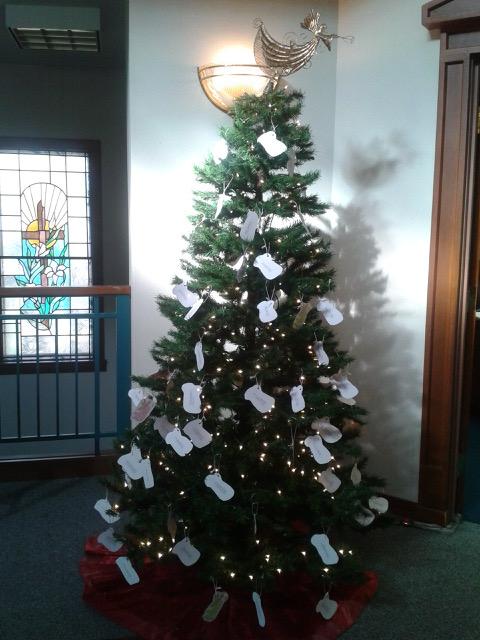 Shel Silverstein's short picture book The Giving Tree,  tells us the story of a tree that only gives. While that story was primarily fiction, the Salvation Army turned it into reality by creating the Angel Tree.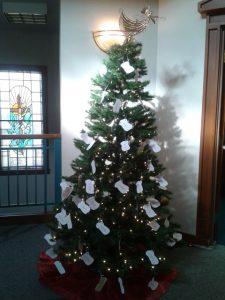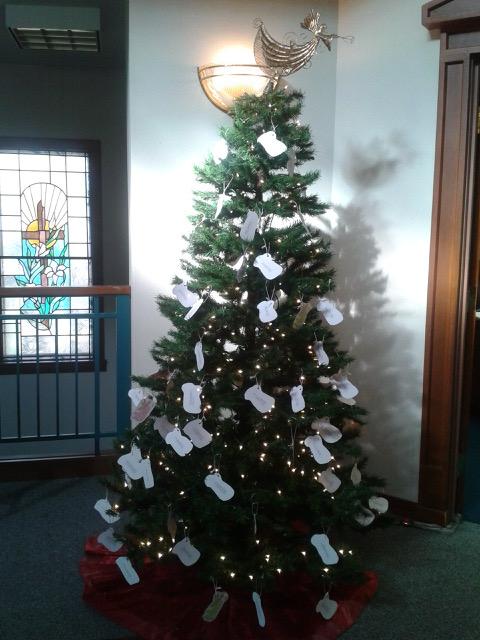 The Angel Tree is a nonprofit service which provides gifts to children whose family cannot afford them. The Salvation Army then puts an ornament on the tree with the child's request and the community then picks an ornament from the tree and provides the child with a gift.
For the past four years, Megan Cashing, a teacher and sponsor of the Key Club, has been encouraging the students of Prince George to participate.
"The Key Club members sit at a table and help people register picking up or dropping off things for an Angel. [They] keep everything organized," Cashing said.
According to Cashing, a total of about twenty students assist with the Angel Tree.
While the Key Club assists in running the tree, students and teachers not affiliated with the club can also help out.
"Anybody can go to the mall and pick up an Angel off the tree. It really doesn't take a whole lot of money to make a kid's Christmas and help them to have a better Christmas and holiday season. In fact, that's something Key Club is going to also do. We are going to go and pick out a child to buy gifts for as well as sit at the table and help people organize what their gifts are," Cashing said.
Despite having a lot of people already participating, Cashing says that there is always room for more.
"There are a lot of good causes out there so any involvement that people can get in that would be great."
The Salvation Army and the Key Club are participating in a good cause and so can you. If you would like to adopt an angel, visit the Southpark mall and look for the tree.