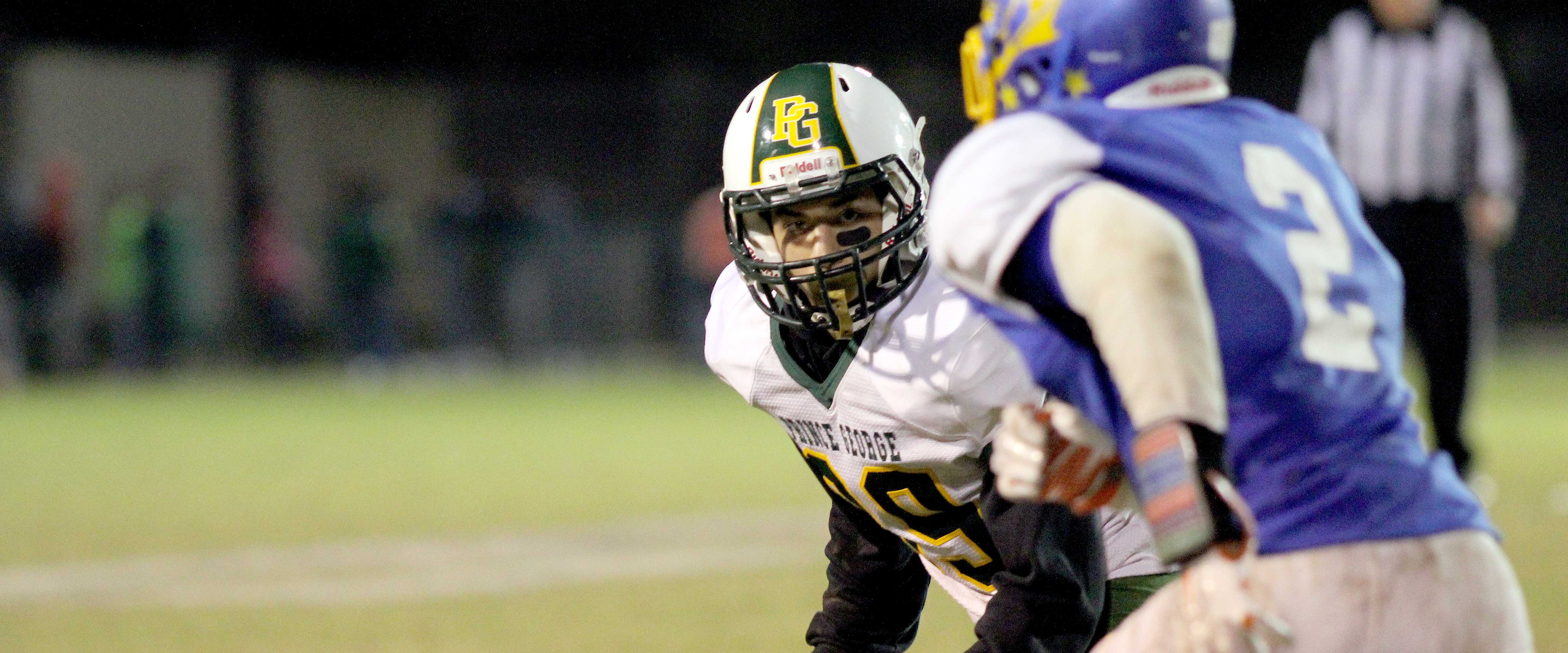 On Friday, Nov. 4 the Royals travelled to Hopewell to finish its season against its cross-town rival. And after one half of football it looked like the Royals were going to pull off an upset finale. But a second half comeback resulted in Hopewell defeating Prince George 49-24.
The Royals were able to go up in the first half 24-21 behind several big plays and key quarterback play by Edward Walker who completed 17 of 35 passes for 196 yards, two touchdowns and a pick. He also rushed in a touchdown.
Hopewell was lead by Ronnie Walker who rushed for 266 yards and four touchdowns on just 10 attempts. Walker had a 75-yard touchdown in the third quarter.
The Royals finish the 2016 season with a record of 4 wins and 6 losses.
Photos by Breanna Rackley and Emily Whitehead.