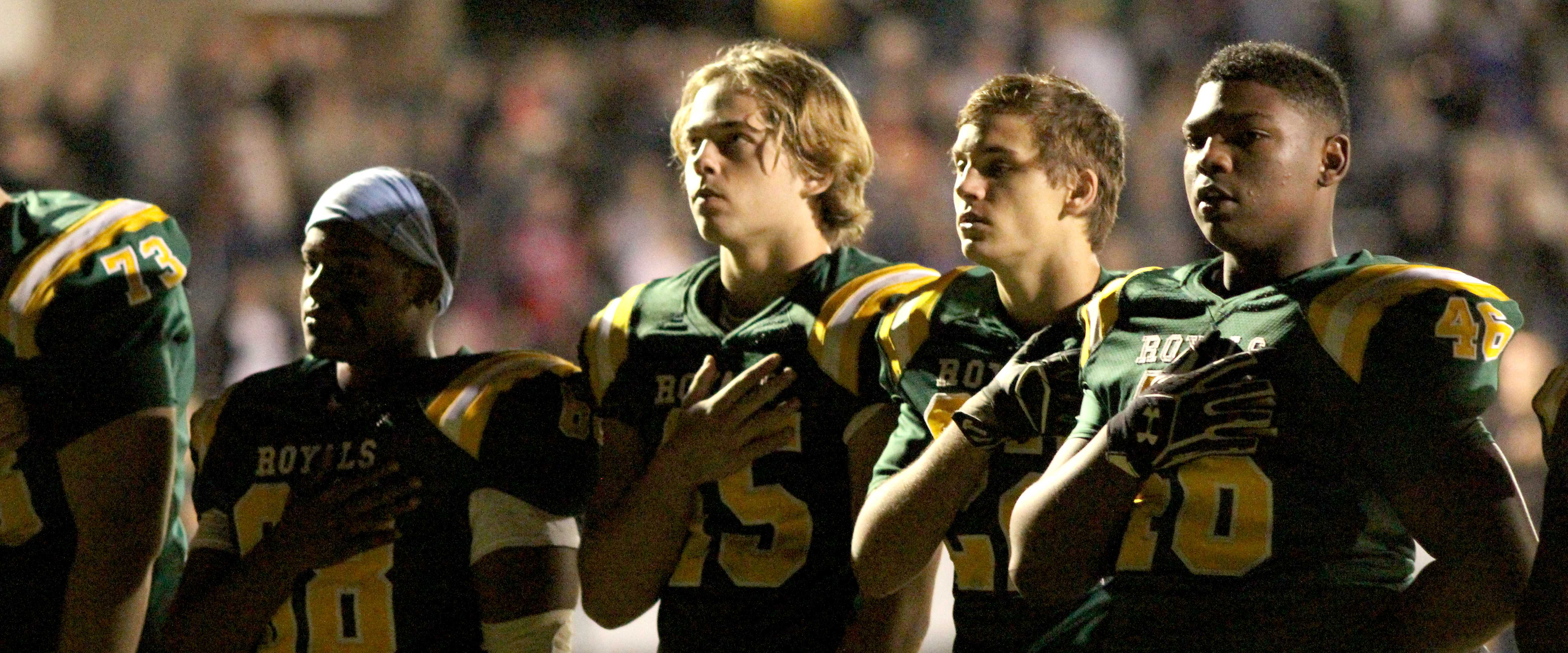 Halfway through the season, this year's varsity boys' and girls' volleyball squads seem to be making the push to assert their playoff spots.
The boys' squad is off to a strong start, currently with a record of seven wins and three losses.
Boys' varsity coach Mayes Marks expected his team to start strongly, and expects them to continue the strong play.
"For the team, I expected, and still do, to compete in the conference championship and proceed further in the playoffs than previous years," Marks said via email.
Impressed with his team's mental acuity, he believes his goals for his guys can be met.
"Our team is mentally stronger than any volleyball team that I have ever coached," said Marks via email. "The five matches in the two days at the showcase caused the player to gel and understand the level play needed to compete at a higher level."
Junior Josh Bland sees the strengths and weaknesses on his squad.
"Our strengths are the back row guys like Justin Spates and Neil Marks," Bland said via Instagram. "We need to work on our front row play as a whole."
Mayes agrees with his players on the strong play of senior Neil Marks.
"He is playing at an extremely high level, outperforming player at all levels during the regular season and in the recent showcase," Marks said.
To add to the mix, there are fresh faces on the squad this season.
"Transfer student David Knipp, a sophomore, has brought several years of volleyball experience to the team as its new setter," Marks said. "His knowledge and enthusiasm of the game are vital to the team's success."
With the team's collective competitiveness, a balance of youth and experienced, the boys' squad hopes to take itself to the next level.
On the girls' side, their goals for the season are set at the same bar. Senior Sonia Tomei-Castro expects her girls to leave it all on the court.
           "[My expectation is] to go out there and be the best we could be, work as a team and do great things," Tomei-Castro said. "[I want us to] manage our time well and play our hardest.
           Sonia and sophomore Haylee Macaraeg agree that their squad is pushing to exceed their expectation.
Haylee says the team does not get mad collectively, but as individuals. They do however, pick themselves up as a unit.
"We get frustrated individually, not as a team, so we try to pick each other up.," Macaraeg said.
This squad realizes the importance in not getting too focused on emotion, and wish to learn from their mistakes every set.
"We work as a team, we encourage each other, we pick each other up," Tomei-Castro said. "We let bad plays go, and work on improving."
A playoff run is on both teams' minds, and the girls feel just as strongly for making a deep run as the boys do.
"Definitely [we can make a run]," Tomei-Castro said. "We are a solid team, we just got to keep working really hard, we have a potential to push in the playoffs."
To end the season, Haylee desire a key element to a winning atmosphere: improvement.
"[I want to say] that we improved, and that we got closer as team," Macaraeg.
This being her last curtain call, Sonia wishes to show her teammates and coaches the appreciation she feels they deserve.
"I just want to say thank you [the team, coaching staff] for the opportunity, thank you for working hard and being able to push to success," Tomei-Castro said.