A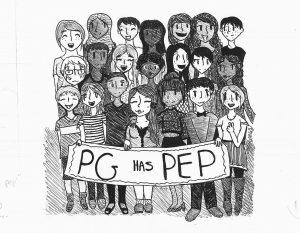 As the new school year begins, the topic of senior privileges remains a popular topic. The most prominent topic is the fact that seniors will no longer graduate a week earlier.
As of right now, seniors are set to graduate on June 17th, 2017, which is a week later than usual. With graduation being later, that means that seniors will not be able to finish their senior year early, like the previous graduating classes.  On another note, school pep rallies have been the hot topic among senior conversations as well. 
Due to conflicts and inclement weather, the high school has not had a spring pep rally since the 2014-2015 school year. Many of the seniors fear that administration will only allow us to have the one homecoming pep rally for the entire school year. For the senior class of 2017, it would add a level of completion to our final year of high school. 
With the school calendar already set in place, it is likely that graduation will remain June 17th, 2017. It is also likely that seniors will not be able to change the fact that graduation will take place a week earlier, unlike the previous years. For the sake of pep rallies, inclement weather cannot be the case for this school year. If the winter season is not as brutal, perhaps the students will be able to have more pep rallies.
Student discipline also plays an important role on whether the student body has pep rallies or not. Over the last year, pep rallies were cancelled due to student behavior.
If students are able to work hard and strive for success this school year and the weather permits us,then perhaps administration will allow us to have more than one pep rally. It is also important that students refrain from initiating arguments on social networks, which can lead to cancellations of pep rallies.