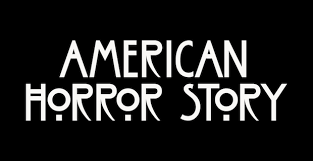 The FX tv series, "American Horror Story" has just started its new season. With this new season it strays away from its original format. The storyline is produced by actual people who have witnessed their own nightmare.
The producers leave the audience wondering with cryptic commercials of the upcoming season. Storylines are not revealed when previewing the premiere episode. The viewers are met with the explanation of the storyline on the first episode.
This season is set in the forest of North Carolina. The inspired character, Matt, decides to move out of California after a life threatening attack. His wife Shelby suffers from a miscarriage after the attack giving them more of a reason to move out. They find an old house in the woods of North Carolina to suit their needs.
Though they are not the only ones who want that house. A gang of hillbillies bid on the house but lose to Shelby and Matt. A series of terror-filled misfortunes rain down on the couple. They suspect that the group of hillbillies is trying to drive them out of the house. A turn of events change their views on the house completely and leaves them questioning their own sanity.
Actors from last season have made a reappearance in the new story line. Shelby is played by Sarah Paulson who has been seen in previous seasons. Matt's sister, Lee, is played by Angela Bassett who played a heartbroken vampire last season. Kathy Bates makes an entrance in the first episode. Cuba Gooding Jr. plays Matt as his first role to the show.
Lady Gaga is expected to return for another season after she made her first appearance last season. American Horror Story comes on Wednesday nights at 10:00 PM, on FX.