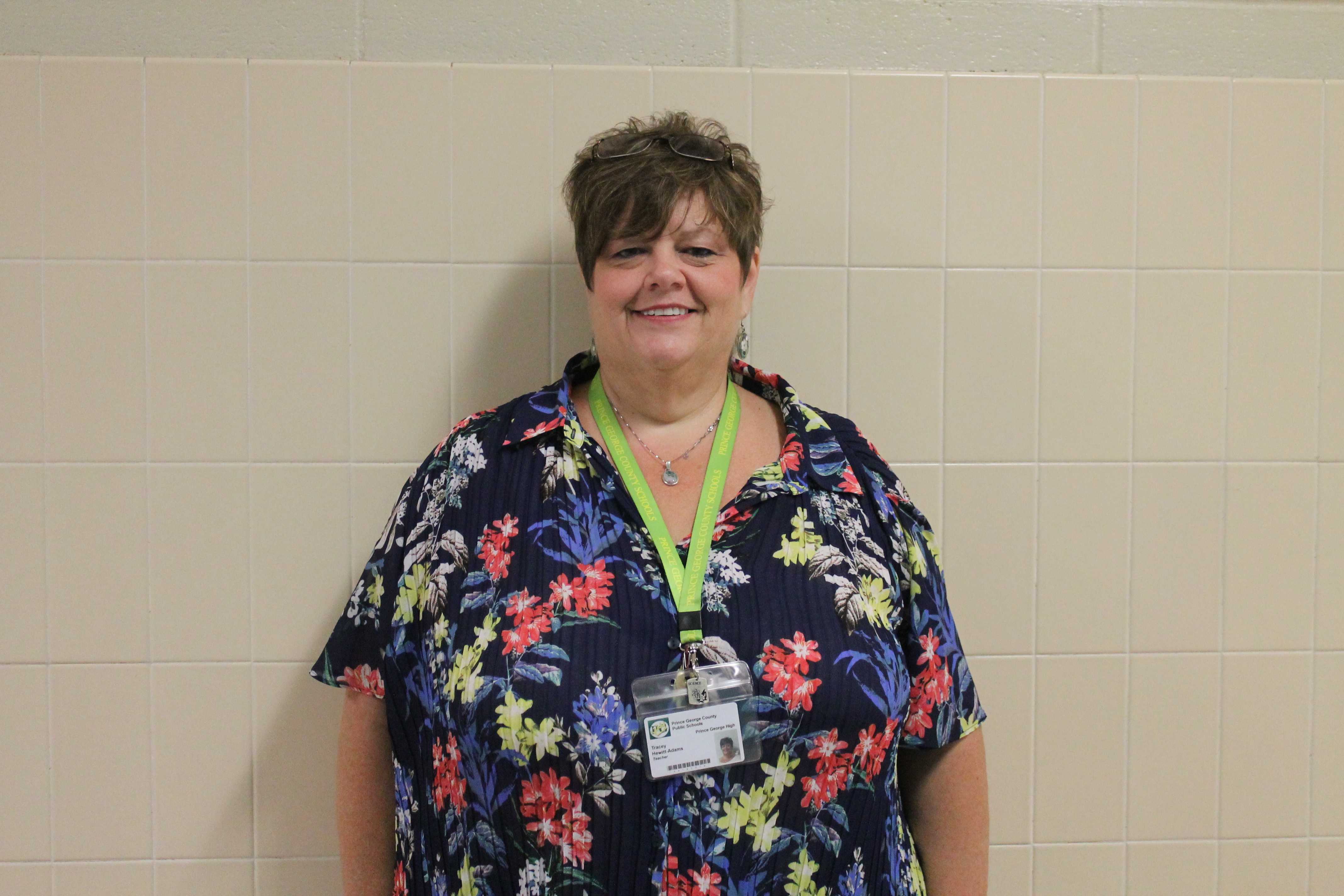 As Tracey Hewitt-Adams walks into her 30th year of teaching she instantly becomes nervous about the new year ahead. This is her first year teaching here at Prince George High School and also her first time teaching Biology. Even though she is nervous, she is super excited about the change.
Not being new to teaching in Prince George County, Hewitt-Adams was previously teaching Earth Science at N.B. Clements, the local middle school. She has taught many of the current high school students along with many of those who have graduated. The students are excited and enthusiastic about her presence within the high school.
Hewitt-Adams states, "The challenge of teaching a new subject and making sure the kids are prepared for the future", are obstacles she will need to overcome this year. To counteract  the obstacles ahead, she has the support of  a great group of teachers and other staff members.
She is more than prepared for the job having received her Associate's Degree from Northwest College, Powell, Wyoming and her Bachelors from State University of New York at Oswego, Oswego New York. Hewitt-Adams is also working on her Masters of Science Education through Montana State University at Bozeman.
She was drawn to teaching because her love for kids and,"watching those 'ah ha' moments", said Hewitt-Adams. With that being said, her goal for the class is for her students to have the skills and confidence to pass the SOL.
If she could have her students walk away from her classroom having learned one thing it would be Hewitt-Adams states, "To understand what it means to be a better citizen and to know that they are cared about long after they leave my classroom."