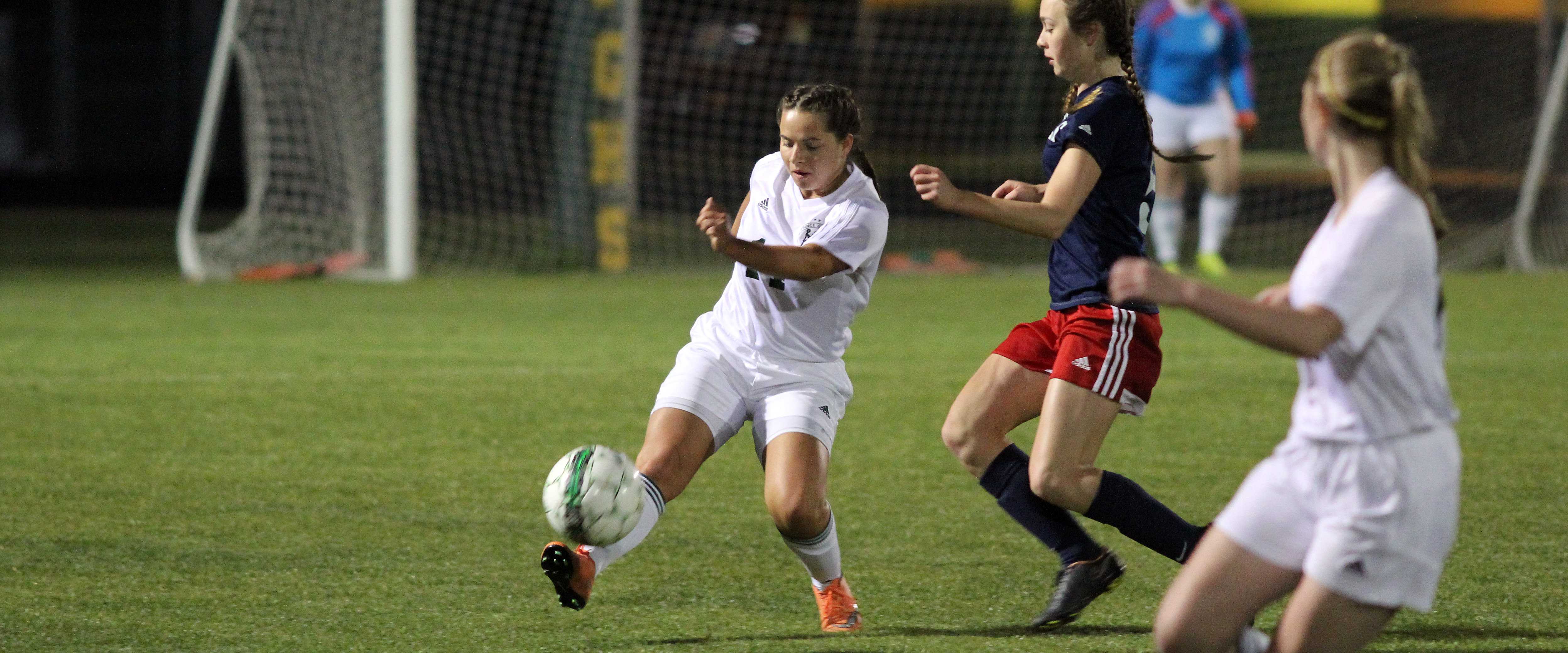 In a thrilling overtime game, the Lady Royals Varsity soccer team defeated Colonial Heights last night by the score of 2-1.
Senior Amanda Belcher scored in the first five minutes of the game and added a second goal in the first overtime period.
Senior Willow Hart provided the first assist with a nice through ball splitting the Colonial defenders. Taeha Walker provided the assist in over-time with her hustle to keep the ball alive and a picture perfect pass.
The Royals are now 5-1 on the season.
Photos by Daniel Puryear.