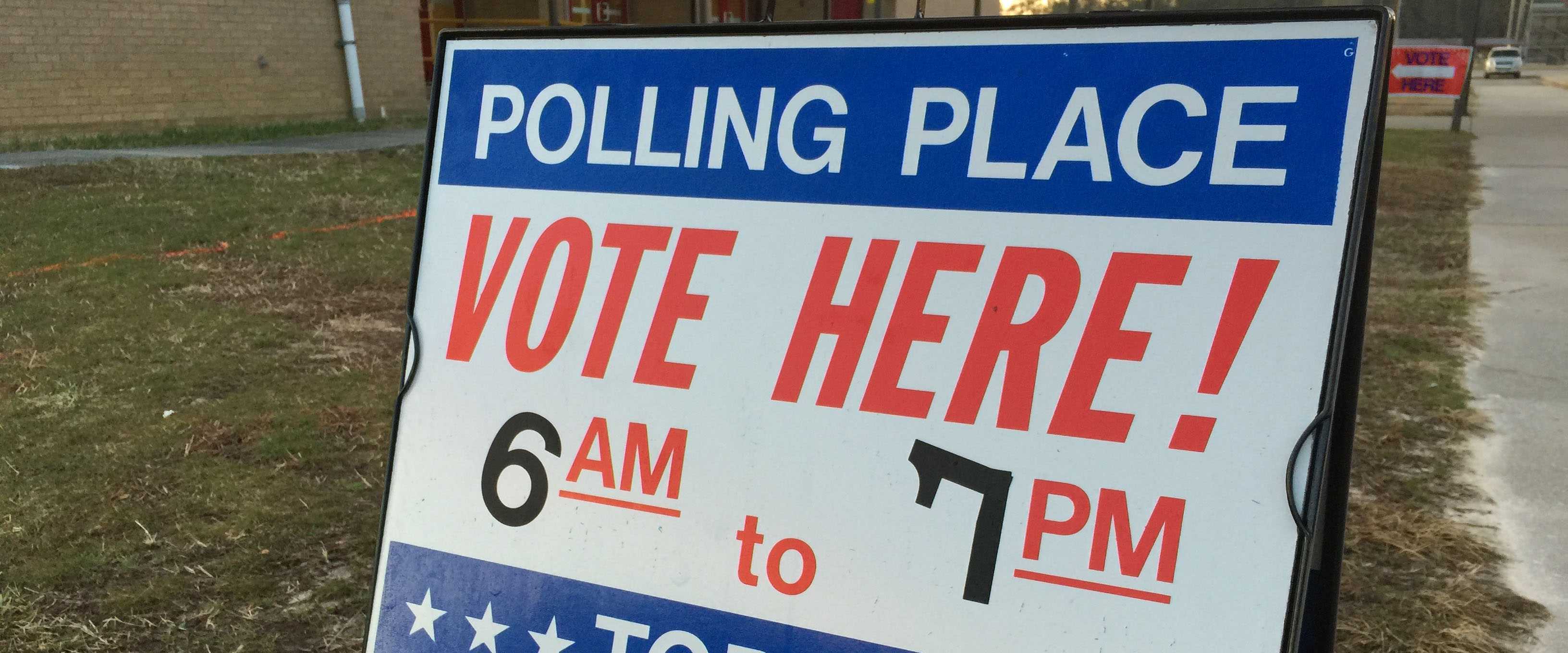 Both the Republican and Democratic Presidential nominations have been a roller coaster of excitement to this point, but on Tuesday, March 1st both races will take huge steps towards clearing the smoke of whom will represent both parties this November.
Primary voting will take place in 12 states, including Virginia, where polls will open at 6 AM and close at 7 PM. Voters will have to decided which primary they are voting in by telling the officials when they enter the voting site. Voters do not have to vote within their selected party primary.
For the Democrats, Bernie Sanders had a strong push during early February, winning the New Hampshire primary on the 9th with a margin of 60% to Hillary Clinton's 38%. Despite winning in New Hampshire, it did not carry over much momentum into the next two contests. In the Nevada Caucus on February 20th, Sanders lost a close race at 47% to Clinton's 53%. Then on February 28th, Clinton won by a landslide, 74% to Sanders 26%.
Currently, the delegate race stands at Clinton with 543 and Sanders with 85, including 453 super-delegates for Clinton and 20 for Sanders. The amount of delegates awarded on Super Tuesday to the Democrats is 1,017: 252 from Texas, 116 from both Georgia and Massachusetts, 110 from Virginia, 93 from Minnesota, 79 from Colorado, 76 from Tennessee, 60 from Alabama, 42 from Oklahoma, 37 from Arkansas, 26 from Vermont, and 10 from the American Samoa's.
The most recent polls show Clinton leading in Virginia by an average of 20 points, Massachusetts by an average of 2, Texas by an average of 30, Georgia by an average of 35, Tennessee by an average of 25, Arkansas by an average of 29, Oklahoma by an average of 4, and Alabama by an average of 38. Sanders leads in the polls of Vermont by an average of 75. Both Minnesota and Colorado do not have an updated poll in February, but Clinton is leading them both by around 30.
For the Republicans, it has been all Donald Trump since he lost a close battle in the Iowa caucus to Ted Cruz, with Cruz getting 28%, while Trump got 24%. Since then, Trump has won New Hampshire by 20 points, getting 35%, won South Carolina by 20 points, getting 33%, and won Nevada by 22, getting 46%. Super Tuesday is big for both Ted Cruz and Marco Rubio, as Cruz is looking to win his home state of Texas and Rubio is looking to finally win a state.
The delegate race looks a little different for the Republicans than it does for the Democrats, since there are no super-delegates and there are more candidates still in the race. Trump leads the pack with 82, Cruz comes in second with 17, Rubio with 16, John Kasich with 6, and Dr. Ben Carson with 4. The number of delegates up for grabs during Super Tuesday for the Republicans is 683: 155 from Texas, 76 from Georgia, 58 from Tennessee, 50 from Alabama, 49 from Virginia, 43 from Oklahoma, 42 from Massachusetts, 40 from Arkansas, 38 from Minnesota, 28 from Alaska, and 16 from Vermont.
The most recent polls show Trump leading in Virginia by an average of 15 points, Georgia by an average of 28, Oklahoma by an average of 9, Alabama by an average of 18, Tennessee by an average of 15, and Vermont by an average of 15. Cruz holds a slight lead of an average of 9 in Texas. Arkansas has Cruz and Trump neck and neck. Minnesota, Colorado, and Alaska have all not had a poll in the month of February, while the latest in Minnesota had Rubio by 2, the last one in Colorado had Carson by 6, and the last one in Alaska had Trump by 4.