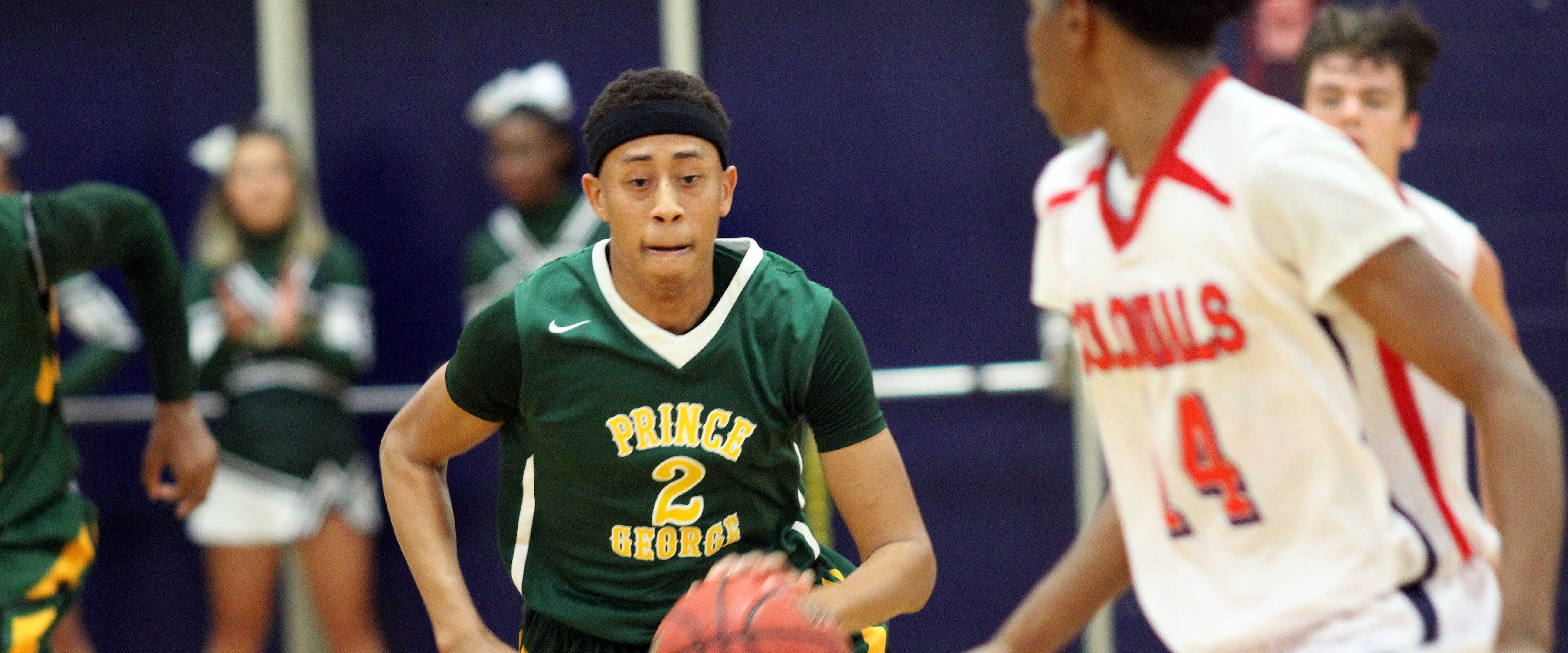 Senior Karl Jones Jr. stands on the edge of the three point line, with his stance wide and his arms out wide, ready to defend the perimeter. Jones has been playing basketball for fifteen years, including three years on junior varsity and two years on varsity. During that time, defense has become a big part of his game.
"I love playing defense because you can be a lot more aggressive on defense than on offense," Jones said.
Recently, the basketball team suffered a tough loss against Varina. More than just losing the game, they may have lost Jones for an extended amount of time.
"I bruised my knee. Hopefully I will just have to have fluid drained my knee. I am hopeful to return on Friday against Hopewell, but I will definitely return before our big conference matchup against LC Bird," Jones said.
It is rare that brothers will make the same team, but this season the basketball team has two sets of brothers playing; one of them being the Jones brothers.
"Playing with Kaejhan makes it fun because I know his tendencies on the court, but at the same time we have to stay serious because sometimes we can joke around a lot during games and practices," Jones said.
Being a senior, this is his last season playing high school basketball and everyone wants to go out with a bang.
"I want to win our conference championship, then go on and have an opportunity to play for the state championship, and I want to win the 5A South State championship," Jones said.
Looking to the future, Jones has committed to play basketball at the next level. The school is division three.
"I am committed to play at Sarah Lawrence College in New York. I chose to go there because when I visited, I liked their campus and coaching staff. I think their coaches will make it an easy transition from high school basketball to college basketball. I also like the opportunity I will have to play during my freshman year," Jones said.