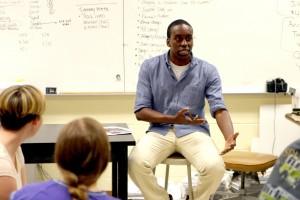 With the use of social media and technology increasing, some might think that print journalism is dead. However Amir Vera, Progress Index reporter, explained to journalism students why print journalism is still alive.
On Tuesday, April 28, 2015, Vera came and spoke to Prince George High School journalism students about how he got his start in journalism and how journalism has changed his life in the past seven years. When Vera was in elementary school he would love to go tell his mother about the things that happened at school or on the playground. He loved to tell stories. Once he reached middle school, he was told he was a great writer. When Vera got in high school he started writing for the school newspaper, The Royal News.
After being accepted to the Royal News, Vera wanted to become a sports journalist. He loved to write about sports. After his first year he became sports editor.
"I really liked being a sports journalist because I liked to get in the mind of an athlete, talking to athletes after the game," Vera said.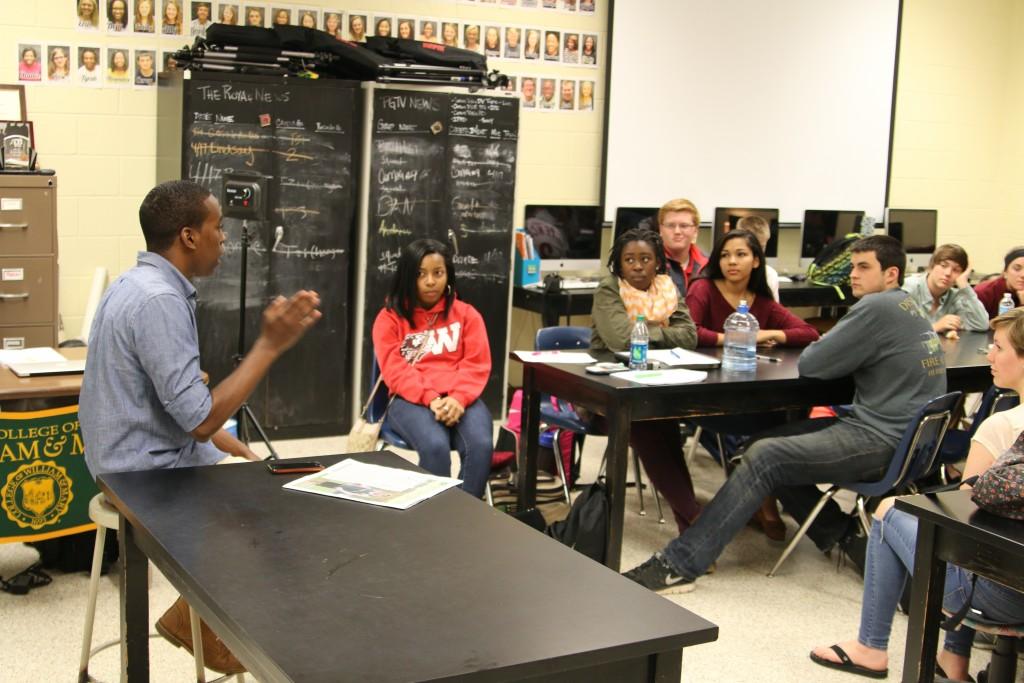 After high school, Vera then attended Virginia Commonwealth University where he was part of the Commonwealth Times, a newspaper for the VCU campus. He was responsible for covering VCU sports ranging from field hockey to basketball. After his junior year, Vera switched from sports to the news section and was responsible for covering events, features and breaking news around the university.
"I was at a crossroads when people asked me what I wanted to do in the field of journalism," Vera said. "All I knew was that I wanted to write about sports. All of the mass communication majors I knew at VCU were saying that they wanted to write for ESPN."
Vera explained how the journalism world is very competitive and that you have to diversify your writing to make a bigger and better impact on the story.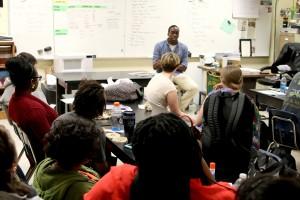 "All of my mass communication majors really diversified their writing by covering a range of subjects, and that is when I found out that I would have to diversify myself. I had to step out of the box and write a different way and in different sections," Vera said.
Vera went on to say majoring in journalism requires you to carry yourself professionally to get people to take you seriously. If you cover a lot of different subjects then people will recognize you.
"Professionalism is the key factor you need in journalism," Vera said. "Once people start to see you in the community a lot then they start to recognize you. You really start to build up your reputation once you build up your portfolio of work."
To be in the journalism field today there must be a passion for it. With all the technology that is involving, the question might come up, "Is journalism a secure career to go into with the rise of social media?"
"If you want to make money then go into communications and major in public relations. If you like telling stories your own creative way and you actually have a passion for it, then it is a secure career to go into. People have to get their news from somewhere and whether its social media, print journalism or on a website, journalism is still alive and kicking," said Vera.