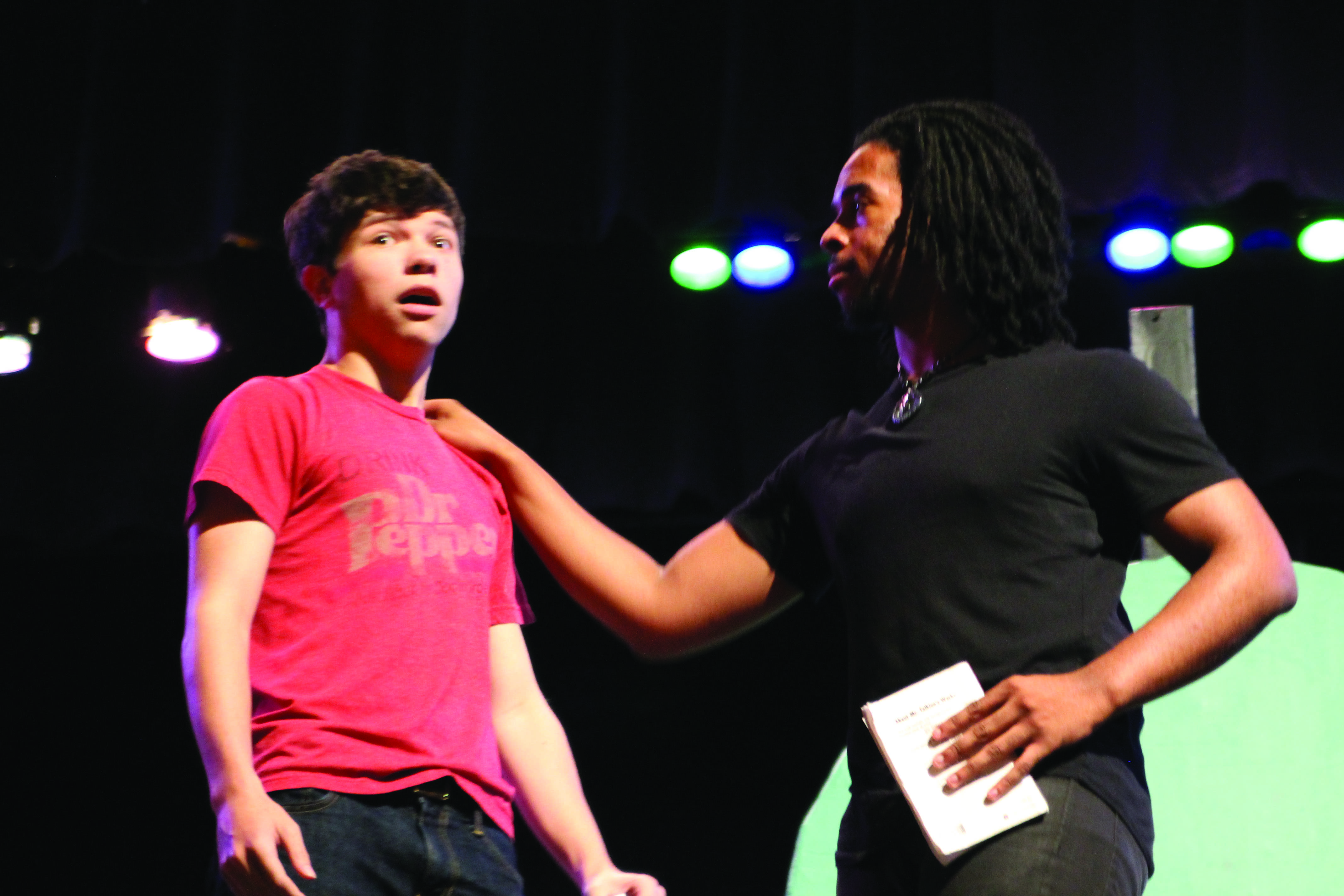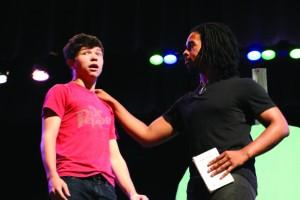 This Spring the PG Players are bringing a family favorite to the PGHS stage. The Hobbit started as a 1937 novel by J. R.R. Tolkien and through the decades has grown into a staple of 21st-century American culture with the release of the critically acclaimed film series.
"The basic story involves Gandalf the Grey, who is a high level wizard in the hierarchy of the spirit world, a place called Middle Earth," PGHS theater teacher and director of the play Daryl Phillips said. "He is trying to get a hold of the ring of power, which has the potential to control the whole world, and he wants to put in a safe place of hiding."
From there on Gandalf employs the help of a group of quick-witted dwarfs and a hobbit by the name of Bilbo Baggins, played by sophomore Troy West, to hide the ring from anyone that might abuse its power.
This play is not different from other plays performed at PGHS and requires the same amount of behind the scenes work as any other performance.
"We've got a lot of costumes to build and Mrs. Houlihan and the seamstresses are busy at that," Phillips said. "We've got painters and Mr. Hanzik's classes working on carpentry for different pieces of the scenery,"
Pre-production preparation not only includes the creation of various set pieces but also the actor's internal transition from self to their given character, while managing the notable differences between one's own personality and the personality that must be presented in the role.
"It's more fun to act as something completely different," senior Christina Howe, who plays Gollum, said. "It's easier to not be me because [when] portraying another person I don't feel like I'm being judged,"
Each actor can also use their own feelings and emotions to drive themselves to achieving their vision of the character.
"Well, I don't find myself very interesting, so I'm very good at acting like other people because I have a lot of different personalities inside of me that I can draw upon," West said.
To assist with their interpretations, the performers do outside research, which they cite as a vital part to perfecting the realization of their characters.
"I look up videos of different impressions of the character and I don't try to copy it but take things from it. I try to be as close to the original book description in my interpretation," Howe said.
Phillips provides the actors with necessary suggestions during this process. In the nearly decade long amount of time that he has been directing high school plays, Phillips has been able to put his own professional acting experience into use. Having worked with top directors and having served as an actor himself, Phillips is able to put him into all of the working roles that are necessary when creating a play.
"From working with a lot of great directors, I learned a lot of tricks about how to get things done quickly and how to get things done efficiently with large groups of people," Phillips said. "[I learned] how to organize the rehearsal time so that you aren't wasting people's time. Another thing that I learned from the directors that I have worked with is that you need to be able to allow the actors to create as much of the character as they are willing and interested in doing; have ideas to give them, but don't force ideas on them if they have a good creative energy."