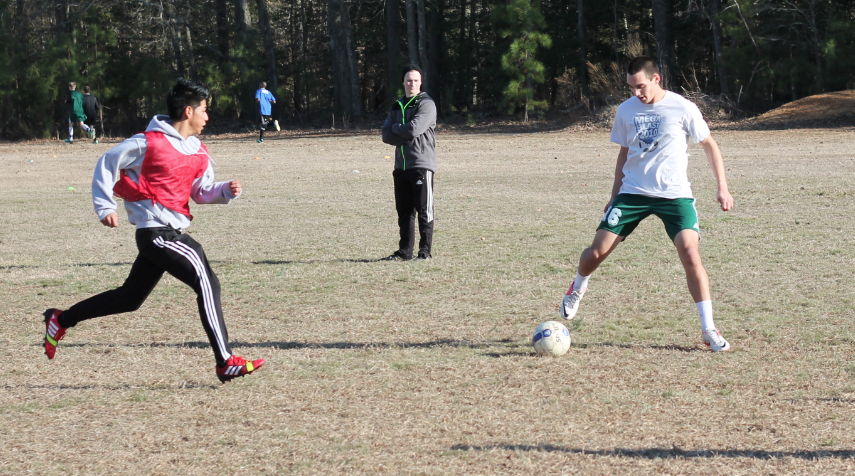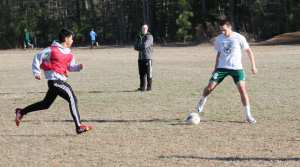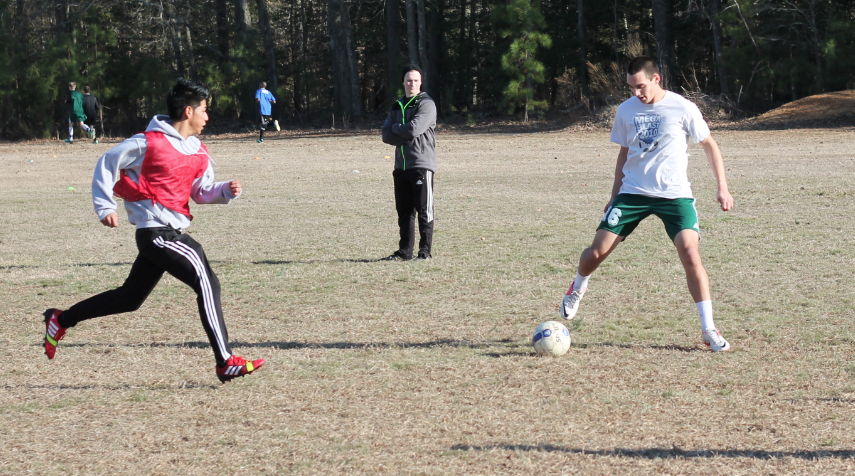 As tryouts for spring sports begin, the wintery weather has just begun to run its course once again. With all the snow over the past few weeks, the tryouts for spring sports have been forced to reschedule and extend for a longer period of time. The snow has not only affected the scheduling, but it has also affected the preparation routines of the hopeful students who wish to make the teams.
"Trying out for soccer has been tough with all the snow we've received; it has really put a strain on me. I'm used to trying out and practicing outdoors instead of indoors," sophomore soccer player Reman Hazaymeh said.
The snow has caused many of the spring sports, which are mainly played outdoors, to condition and tryout indoors. Trying out indoors could affect your possibilities of playing to your full capabilities, which can be due to the limited space available in the gyms.
"Other than the tryouts being an indoor/outdoor affair, I'm looking forward to the soccer season, which hopefully consists of gametime, fair calls from the referee's, great dribbling, [and] shooting. Last but not least, I'm looking forward to the all-out scrimmages," Hazaymeh said.
Despite the weather inconveniences, Hazaymeh is determined to work hard for his soccer team this upcoming season. Hard work and consistency are the key factors to being successful in his mind. Hazaymeh is also willing to practice and work on his dribbling and shooting for the upcoming season.
"First of all, it's a scheduling nightmare; obviously with the snow on the ground, all the outdoor programs have to come inside. We all have to share a gym space, essentially we don't have a lot of gym space. Adding to the nightmare, Clements gym is warped and needs floor repairs," boys soccer coach Tommy Harrison said.
The snowfall has also impacted the school's baseball team.
"The snow has really affected my ability to showcase my baseball talents to the coaches.  Trying out indoors for baseball has been tough on the students wishing to make the team," sophomore baseball player Lee Eley said.
Moreover, trying out for baseball indoors and not being able to use the field could pose a possible problem when it comes to hitting and throwing the ball. Obstacles such as these could possibly make showcasing your talents to the coaches extremely difficult. Despite this, Lee Eley is looking forward to getting to play and having a great season with his friends.