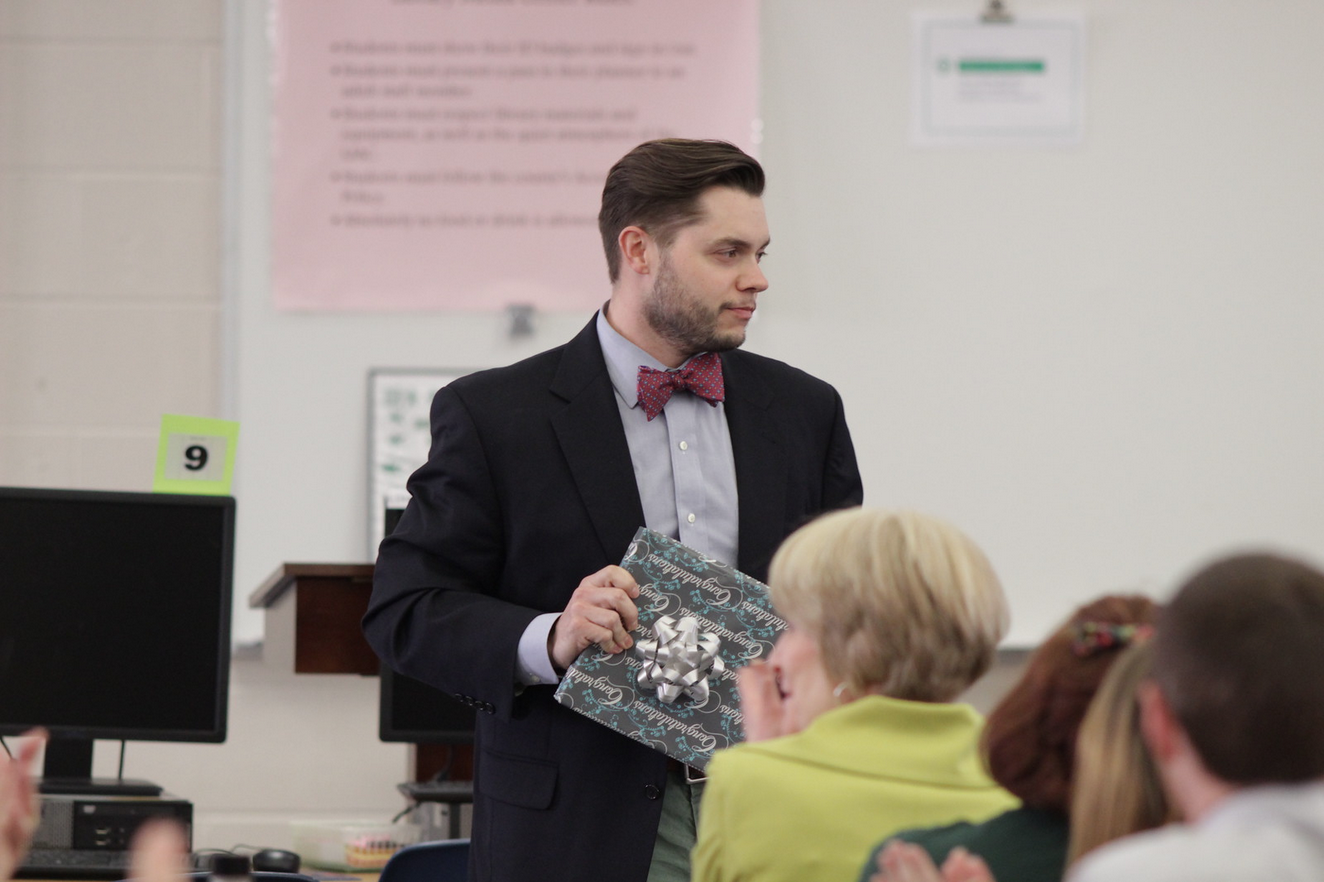 On Tuesday, March 17th, in a special meeting after school in the Library Media Center this year's teacher of the year was announced. Assistant Athletic Director and World History II teacher Hezekiah Butler was honored with the award for excellence in and outside of the classroom.
The Teacher of the Year Award is voted on by a panel of teachers who are presented nominees by fellow teachers. This is the 11th time the award has been given since 2005.
"[He is] held in high regard by his colleagues," co-principal Peter Fisher said. "His peers nominated him justifiably so."
There are qualities that people look for in a teacher of the year, and his peers believe Butler exemplifies these qualities.
"[They look for someone who] is willing to help out their peers, promote the profession, and is Royal through and through," Fisher said. "They look for someone who is dedicated to their students and to their school [and] engages and inspires their students to do their best."
English teacher Beth Andersen presented the award to Butler and read of the many supportive comments made by those teachers who nominated him.
Butler will now fill out an application to win the Teacher of the Year award for the county and possibly go on to represent Prince George in Region 5 for the state of Virginia.