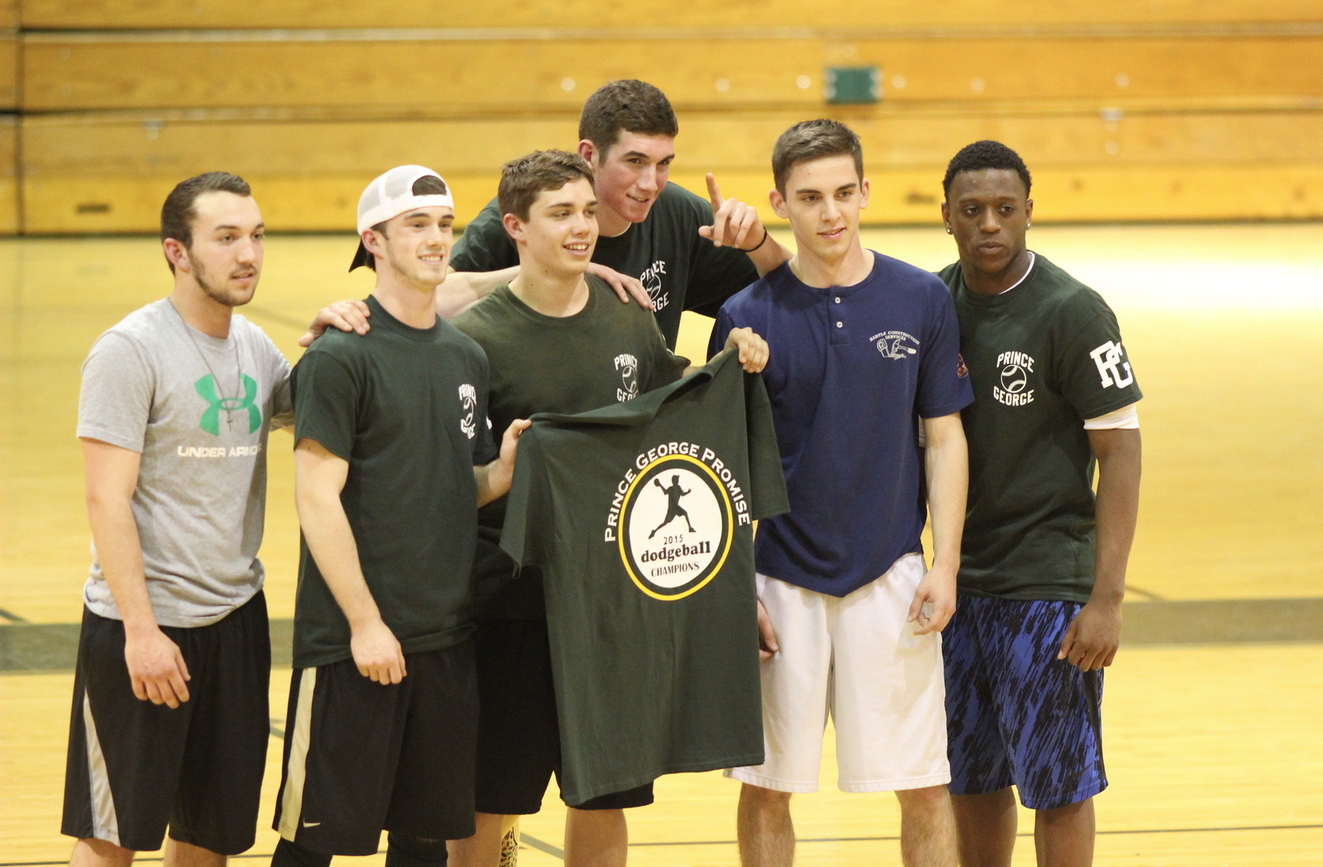 Down to man-on-man dodgeball, senior Montae Bradshaw had to call on his skills of elusiveness and accuracy to win the championship for his team. The dodgeball tournament was a program coordinated by sophomore Spencer Rotzell as an International Baccalaureate project in order to raise funds for PG Promise. Prince George Promise is a non-profit organization that aims to invest in the youth of the county in order to help them progress into healthy members of the community, and International Baccalaureate is a program for students that prepares them for higher education.
"The championship was pretty cool," Rotzell said. "They were all good because they were all athletic guys."
Students from all classes were represented in the tournament. Senior Sterling Mclymont participated with his team, which made it to the semi-finals due to a play by junior Troi Hines.
"I figured it was an opportunity to have fun with friends while helping friends," said Mclymont. "It was great and extremely fun."
Sophomore Joseph Kemp, who is a running back for the varsity football team, participated in the tournament with some of his fellow athletes and friends.
"It was a fun and good way to give back," Kemp said. "I would rate my teammates a nine and a half [out of ten] because we made it to the championship."
Montae Bradshaw, a player on the baseball team's dodgeball group that won the tournament, didn't think he would participate in the tournament, but his fellow baseball players persuaded him to play.
"It was fun and very intense," Bradshaw said. "A highlight was me hitting people."
The dodgeball event ended with the baseball squad holding up the grand prize, which was a green shirt with the event's logo on it. After the competition, the participants enjoyed free Little Caesars pizza that was generously provided to them for their participation.