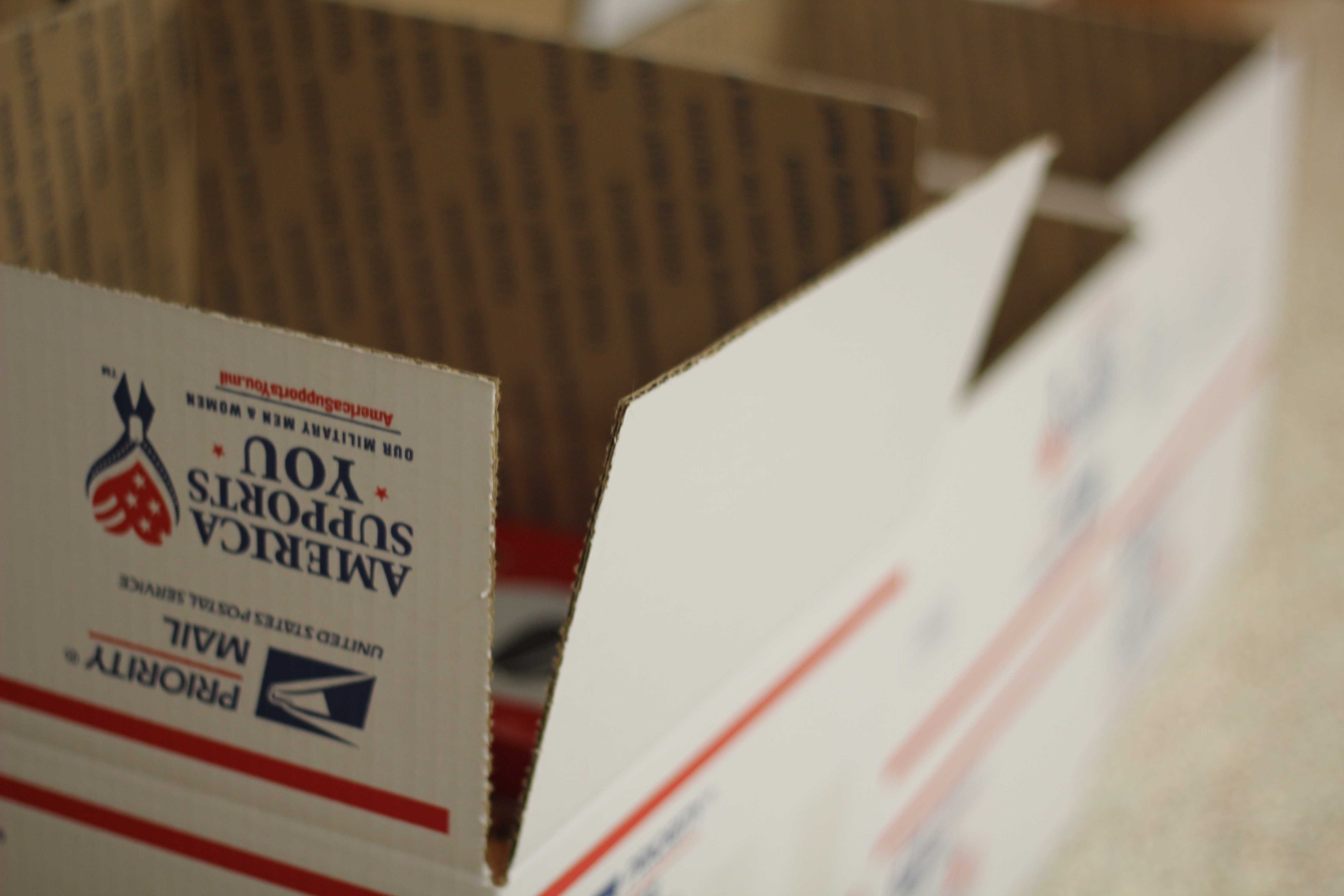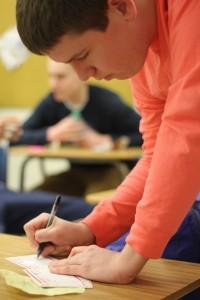 In Afghanistan, American boots are on the ground to protect domestic and international tranquility. Our Armed Forces are compensated monetarily for their services and revered for their bravery, but personal necessities that are readily available here in the United States are not always in supply for soldiers overseas.
Over a decade ago, Ms. Hasley, a U.S. history teacher, started the Adopt a Soldier drive when a student's father was deployed to Iraq.
"Well, what started as helping one student get through a tough time, turned out to be a school wide effort to support our troops in harms' way," Hasley said. "Over the years, we've adopted parents of students, a teacher who was called up for service to Afghanistan, former students, [and] sons or relatives of teachers and staff."
Over the last 12 years, Adopt a solider has donated items, such as non-perishable items, magazines, playing cards, and toiletries to more than 20 units deployed out of the country. Currently, boxes are being sent to the unit of SFC Justin L. Tyler located in Afghanistan.
"We have sent boxes to between 25-35 units over the years," Hasley said. "Sometimes I don't even know the names of my 'elves'—they just leave bags of goodies in my mailbox or on my desk with no note or name. It is truly an act of selfless giving."
Hasley has also had the privilege of personally receiving gratitude and appreciation from soldiers who have been impacted by the Adopt a Soldier drive.
"A few have surprised me by coming to school and visiting when they return from overseas. Others have sent American Flags that have flown over their bases with a certificate telling us how much they appreciate what we do," Hasley said. "All of them say that they cannot say enough about what it means to receive anything from folks at home and words cannot express their gratitude."
Hasley has always shared the significance of supporting our soldiers with her students over the years.
"I always tell my students that it doesn't matter what your views about the war are, the soldiers are there just doing their duty," Hasley said. "They need to be supported."