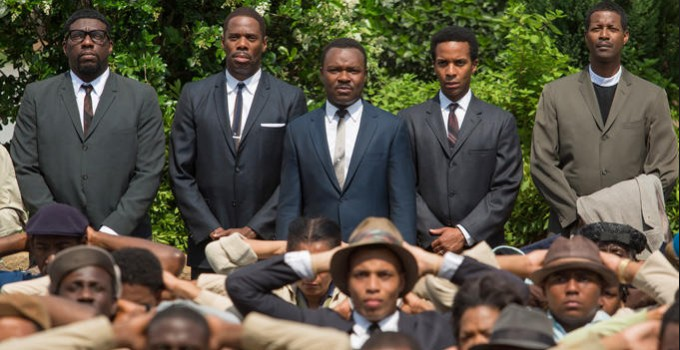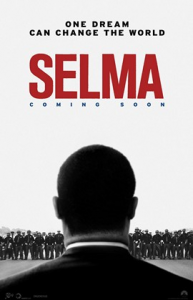 Selma was released last year on December 25 with a limited released in the US for select cities including New York and Los Angeles. It was then rereleased for a wide theatrical release on January 9, 2015. This film includes a star studded cast including Academy Award winner Cuba Gooding Jr. and Oprah Winfrey.
This pg-13 rating powerful historical drama film directed by Ava Duvernay is based on how racial discrimination in certain areas in the South made it hard for African Americans to register to vote. In the film it covers a three month period in 1965 Martin Luther King Jr. led a campaign to secure equal voting rights with an epic march from Selma to Montgomery to make a statement to get President Lyndon Johnson to sign the Voting Rights Act of 1965, one the most profound moments in the civil right movement.
The movie starts by showing the viewers how blacks were being denied to right to vote despite legislation that gave them said right. Dr. King urged President Johnson to passed the Voting Rights Act, but Lyndon's cooperation was instrumental to its passing. Because of this, King and other civil rights activists including Andrew Young, Hosea Williams, and Diane Nash chose Selma to be the location where they would fight for rights for blacks to vote. The film covers the many attempts to lead a successful march in Selma and constant interruptions from law enforcement, until they eventually find success.
In recent events in the U.S. towards the end of last year, many instances of racial discrimination led to riots and protests from, namely the shooting of Mike Brown in Ferguson and the death of Eric Garner in Staten Island. With these things in the back of viewers' minds, Selma reminds us how far we have come from those vicious times but how far we still have to go.
This emotional and inspirational movie gives the viewer insight into the hardships blacks faced during their fight for voting rights. The movie depicts graphic instances of African-Americans getting beat to the ground, infused with tear gas, and being shot, but even though the movie does show those terrifying scenes, it also shows how determined the blacks were to ascertain their rights, and that was one of the most poignant parts of the film.
I highly recommend this film to everyone because of the message it gets across to viewers.