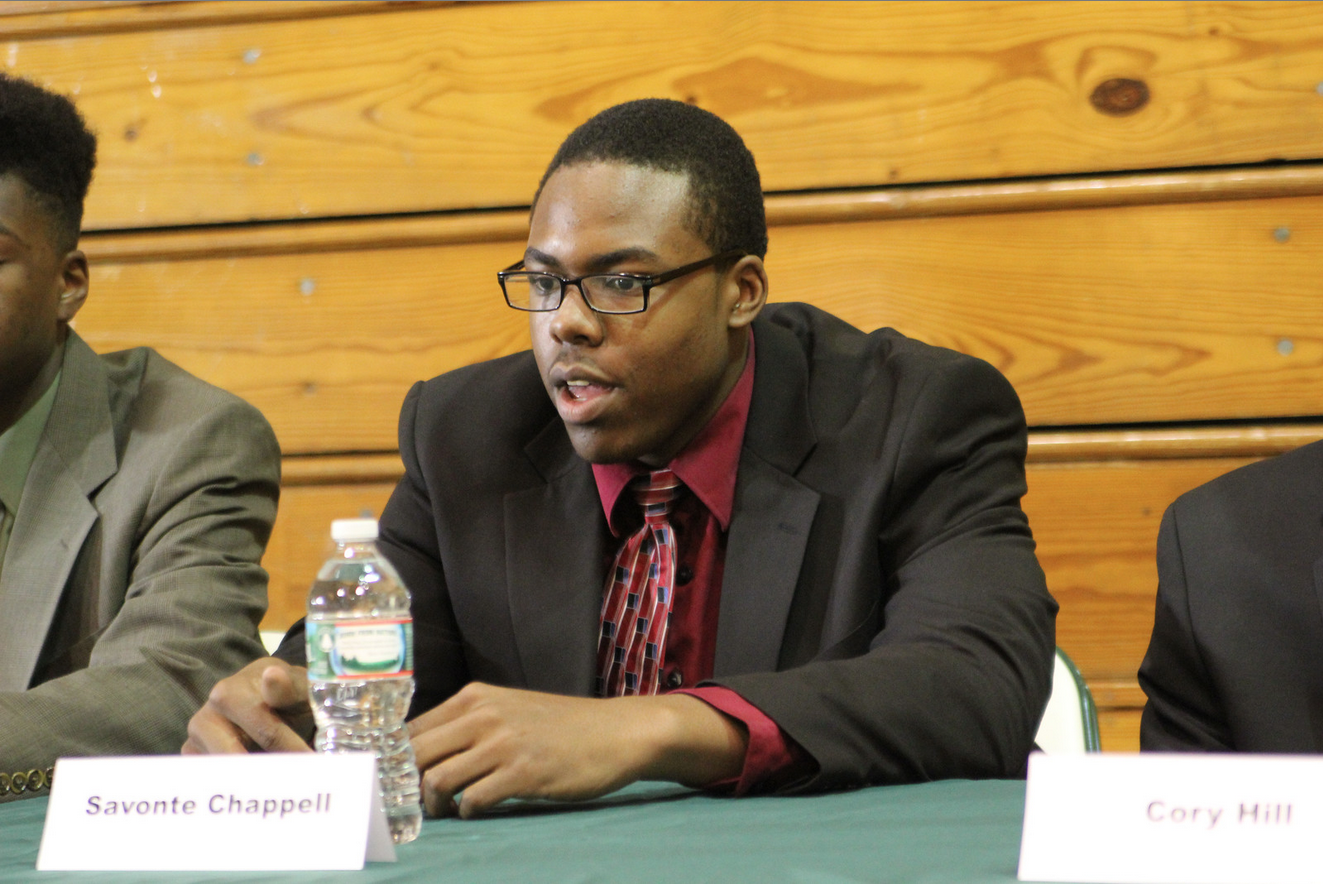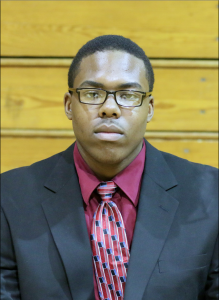 As six-year old Savonte Chapel dribbles the ball during his recreation basketball game, little does he know that his talents will take him to the varsity basketball team. Savonte Chapel now has the privilege of playing the position of power forward for the team. Power forward, also called the post position, is a position in which one of the main goals is rebounding.
Chapel has proved to have high goals and aspirations when it comes to the game of basketball. Chapel has also shared that he is excited over the anticipation of the forthcoming season. Despite the hardships the team may encounter, he will always remain humble and steadfast.
"I am looking forward to a great season of hard work and winning records," Chapel said.
Savonte is determined to work hard this season, to led his team to many victories. He believes consistency is the key to success. The saying, "nothing that comes easy is worth having," plays a vital role in the game of basketball. Basketball is a sport in which you must work hard to master the fundamentals, according to Chapel. Chapel also believes that mastering these fundamentals may seem impossible, but with practice and persistence, nothing is impossible.
After high school, Chapel would love to become a part of the NBA. Chapel has established big dreams, and will stop at no cost to see them become a reality. He believes that it is important to reach for the stars and give it a shot. In addition to the NBA, Chapel has also shared that he has no specific team that he would he like to be drafted to, he would gladly go with any team that accepts him. Moreover, Chapel expressed his gratitude towards former basketball player Shaquille O'Neal.
"Speaking of the NBA, I am really inspired by Shaquille O'neal," Chapel said.
Chapel believes that Shaquille O'neal is best described as a "big man" basketball player. Although being big and tall may seem like fortunate qualities, it can also be annoyingly rigorous. This is a parallel between Chapel and O'neal, but he is also inspired by Shaquille because of his humorous personality. For the most part, he looks up to Shaquille O'Neal because Shaquille inspires him to believe in himself, in spite of his broad body build.
"My basketball number is 41, I just like that number, even though it has no significant history," Chapel said.
Although his number may not have a significance, it serves as his lucky and favorite number. He wants the number 41 to go down in history at the high school, and he believes it can through hard work and perseverance.