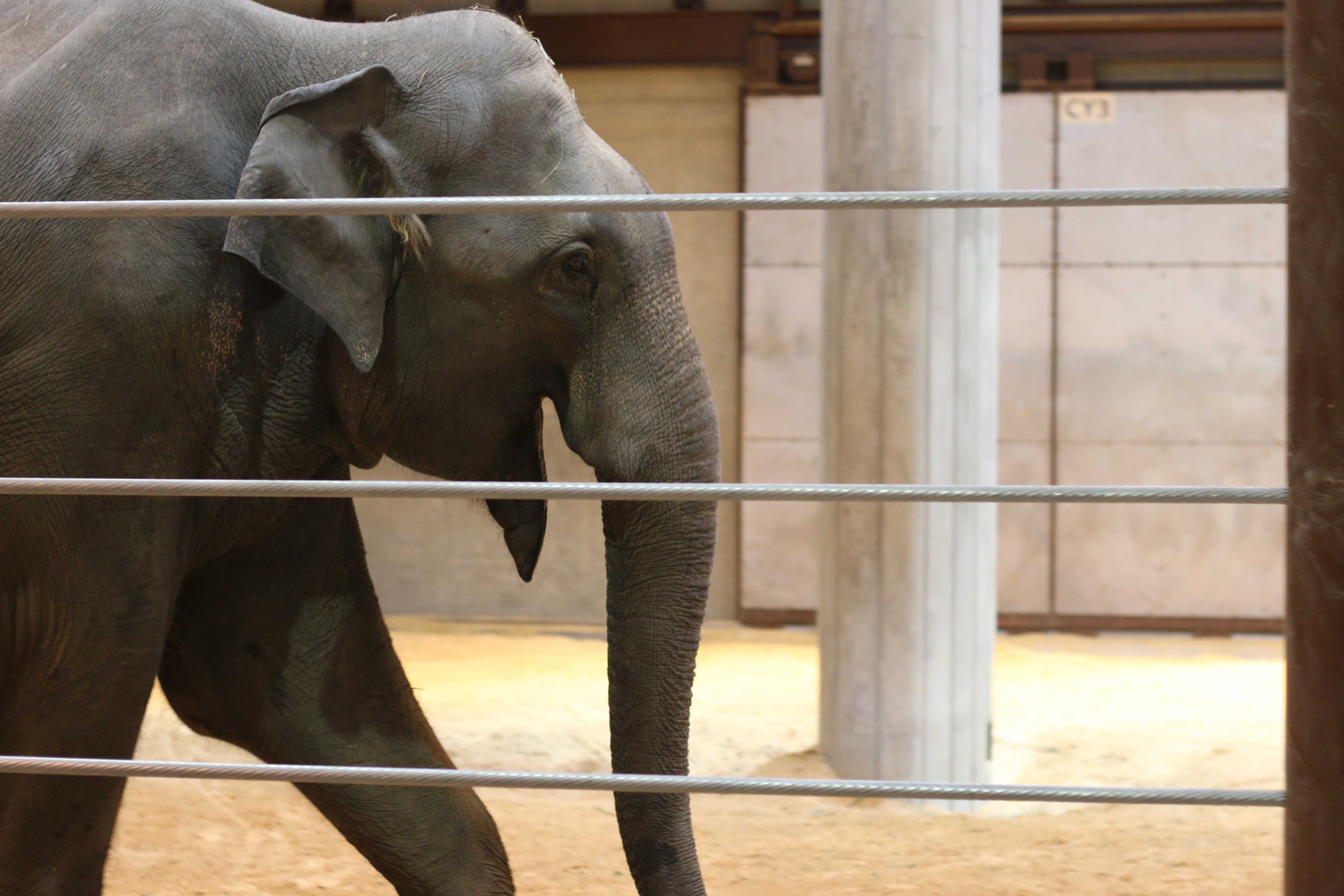 Within the nation's capital, lions, elephants, amphibians, and reptiles roam their natural habits. For many tourists and residents, the Smithsonian Zoological National Park is an exciting excursion for the whole family, but for the animals it can be a much different story. The transition from the wildlife to the city life can be a difficult experience for both the animals and the zoologists that must care for them. The zoo is constantly researching newer and more effective ways to care for the animals and searching for a way to create a sustainable environment for them right in the heart of Washington D.C.
Lions in the Smithsonian Zoo roam their enclosed habitats. Footage by Jessica Rogers.
"The zoo being in the city has a negative impact on the animals. It would be more beneficial to them if they were in a more natural habitat versus the habitats that are susceptible to city pollution, noise, and general chaos," recent visitor Jessie Chiasson said.
The Smithsonian Institutes have launched multiple projects in an attempt to achieve some of the foundation's goals, such as greenhouse gas reduction, natural energy production, and the conservation of wildlife. The Smithsonian National Zoo itself has five centers that work to increase the chances of survival for endangered species and better acclimate them to new surroundings in a foreign habitat. These efforts to increase awareness for animal care have been noticed by many of the park's visitors.
"Overall, many facts and figures were provided in a variety of ways including videos, graphics, and even their new smartphone apps. Many different pieces of information were offered from the way the animals eat to their usual schedules," Chiasson said.
The Smithsonian Zoological National Park considers education an essential element to their mission as a conservational institution. Many exhibits feature interactive games, illustrational pictures and informative literature that are accessible to visitors of all ages.
"Animals are an important to us; they do more work than we give them credit for," tourist Chance Thweatt said.
Photos by Ronnie Dayvault.