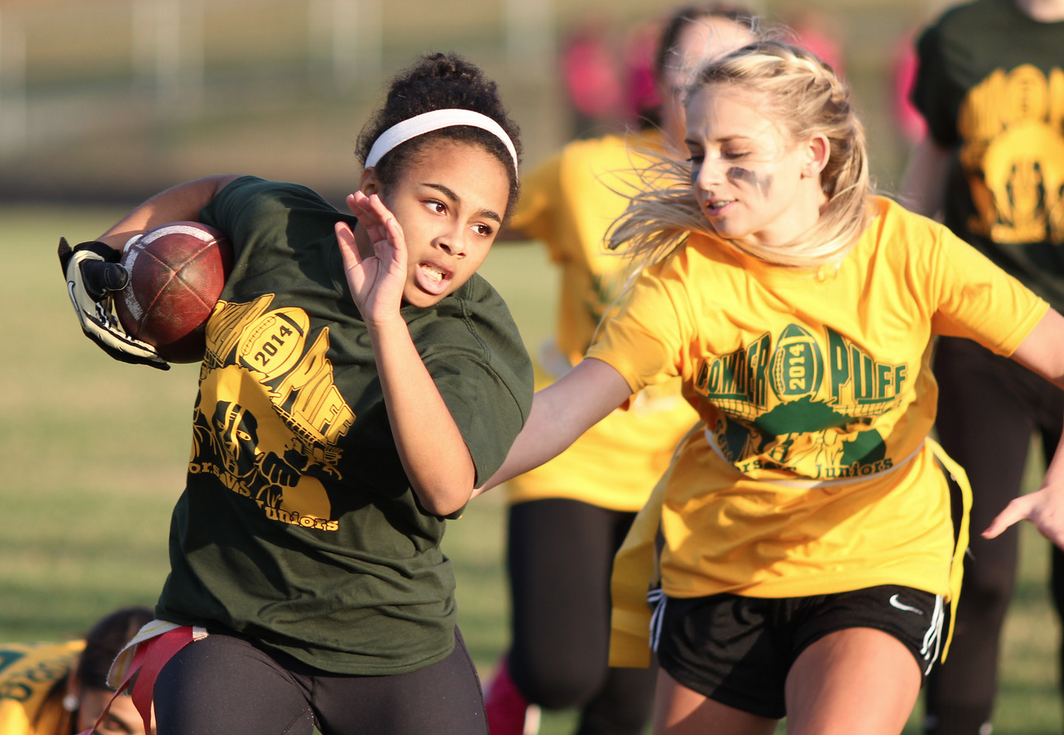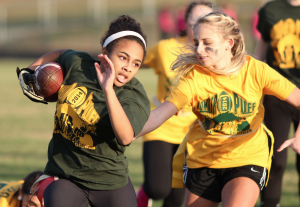 The senior powderpuff team continued their winning streak with a victory over the juniors on Monday, November 24. The final score of the game was 32 to 12, with touchdowns from JoJo Taylor, Tarah Ashley, and Sarah Stech for the seniors, and Amiracle Powell and Brooklyn Morning for the juniors.
Jeffery Witt, April Ford, Luke Johnson, and Donald Shipp coached the senior team. Seniors Leon Johnson and Monte Bradshaw helped coach the juniors. This year the student coaches took on a far more significant role. Shipp, Luke Johnson, Leon Johnson, and Bradshaw all played on the varsity football team as well.
"[There were] great assistant coaches. April Ford put together a great defense that shut down the juniors," Jeffery Witt said.
Quarterback JoJo Taylor threw two touchdown passes and ran one in to help power the seniors' offense to another convincing win.
powderpuff highlights from PGTV NEWS on Vimeo.
"Juniors played well, but we wanted to really beat the juniors because there was so much trash talk," Taylor said.
In addition to the girls playing football, the boys took on a new role as well: cheerleaders and dancers. The cheerleaders practiced several days before the game with varsity cheerleaders to learn the chants and routines, while the dance team worked with Royalettes to learn the halftime show. Below is a video of the dance team's performance.
Powderpuff Dance Team from PGTV NEWS on Vimeo.
All the proceeds went towards the Prince George Elf Helpers program.