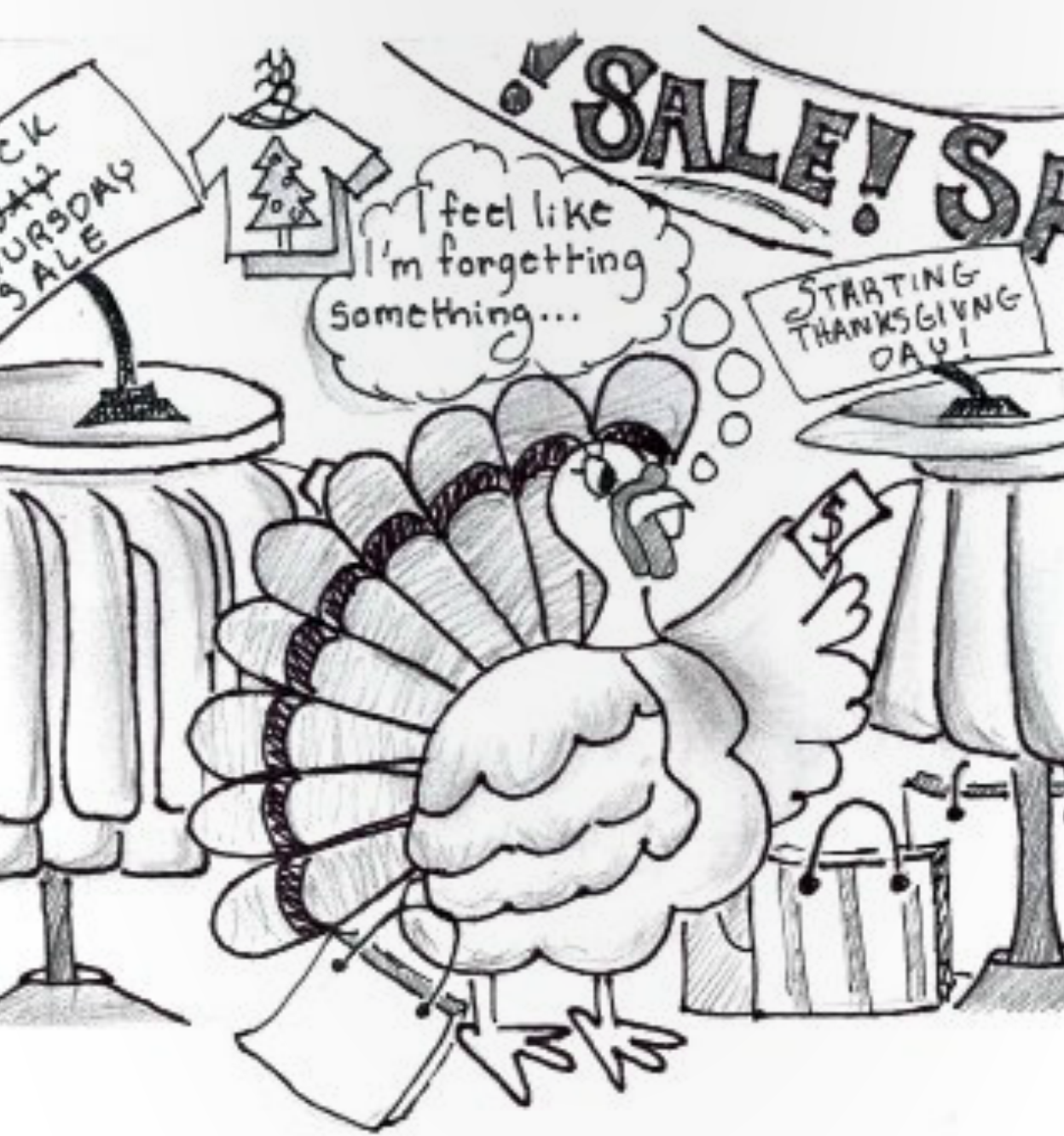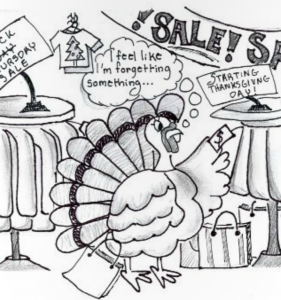 Thanksgiving is meant to be a day of reflection and repose, and genuine gratitude for more than the material items in one's life. Black Friday has been an important shopping event for years, but the recent expansion of Thanksgiving as a shopping day directly contradicts the meaning of the holiday.
Black Friday festivities initially began at 6:00 A.M. on the day after Thanksgiving. Over the years, opening times gradually moved up to earlier hours of the morning. In recent years, Wal-Mart and other major retailers have begun Black Friday sales at 8:00 P.M. Thanksgiving night.  Mere hours after expressing their gratitude for the blessings in their lives, shoppers scramble to attain more material possessions. Last year, shopping traffic on Thanksgiving Day increased 20% from Thanksgiving Day in 2012, encompassing over 92 million shoppers. 25% of shoppers arrived at a retail store by 8:00 P.M. and 37.3% arrived before 12:00 A.M. The total purchases on Thanksgiving increased 23.7% from 2012 to 2013.
Black Friday has become an extreme event that can lead to extreme violence, including assault and battery, stampedes that can cause injury and death, and sometimes-fatal shootings.  Working on Black Friday can be nightmarish for employees who must face rushing and sometimes violent shoppers, and expanding the event to include Thanksgiving night adds to that fear while preventing workers from spending their already limited time with their families.
The focal point of Thanksgiving should be on celebrating time with loved ones and being thankful. Thanksgiving's growing role as the kick-off the Christmas shopping season detracts from the message of the holiday.  "Blue laws" are present in some states and prohibit retail sales on federal holidays, which limit Black Friday opening sales to beginning at midnight. These laws should be more prevalent among the states to protect workers and the meaning of Thanksgiving.