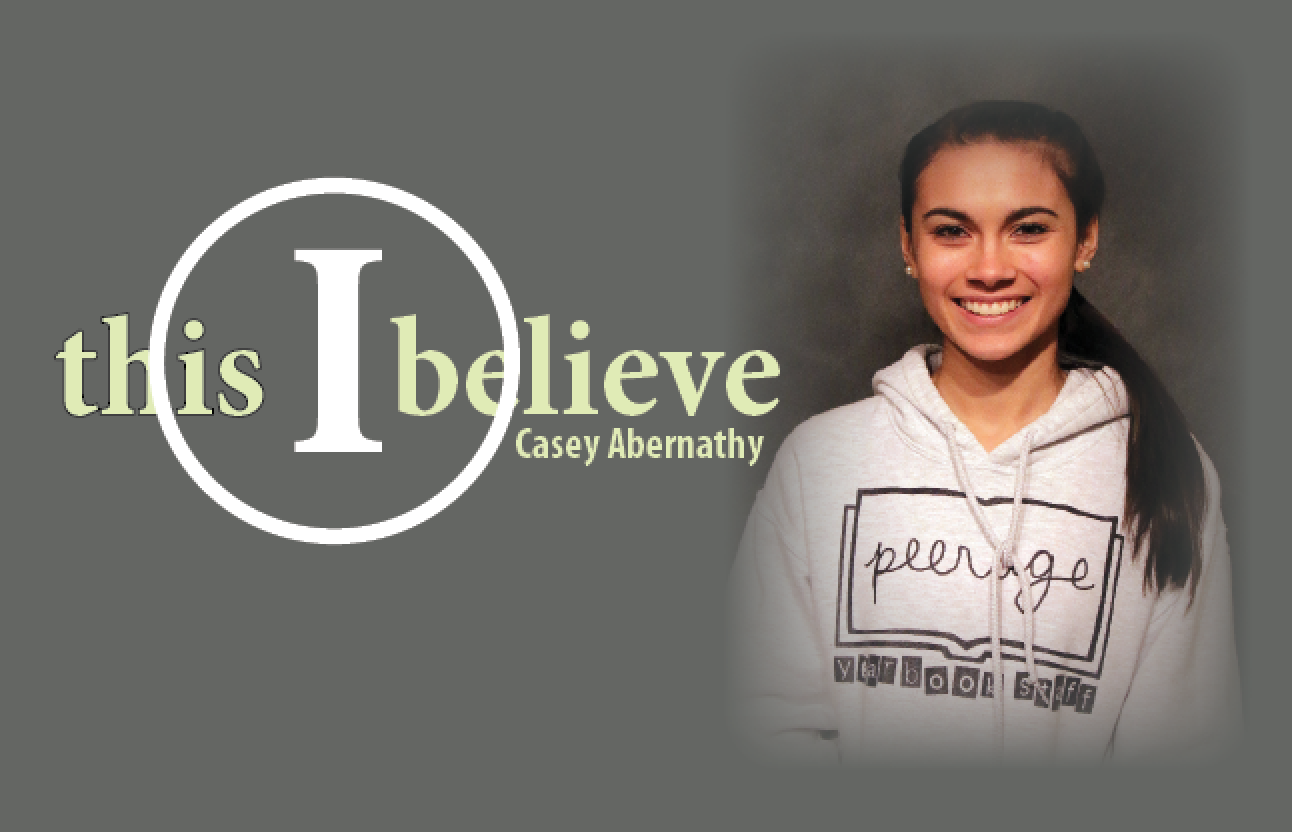 By Casey Abernathy
This I Believe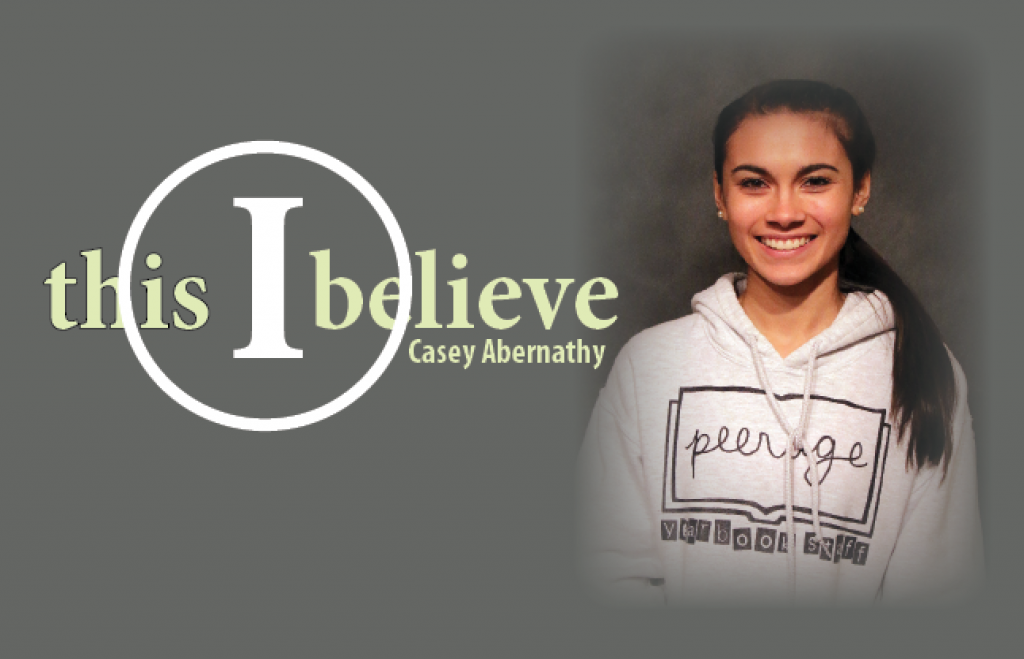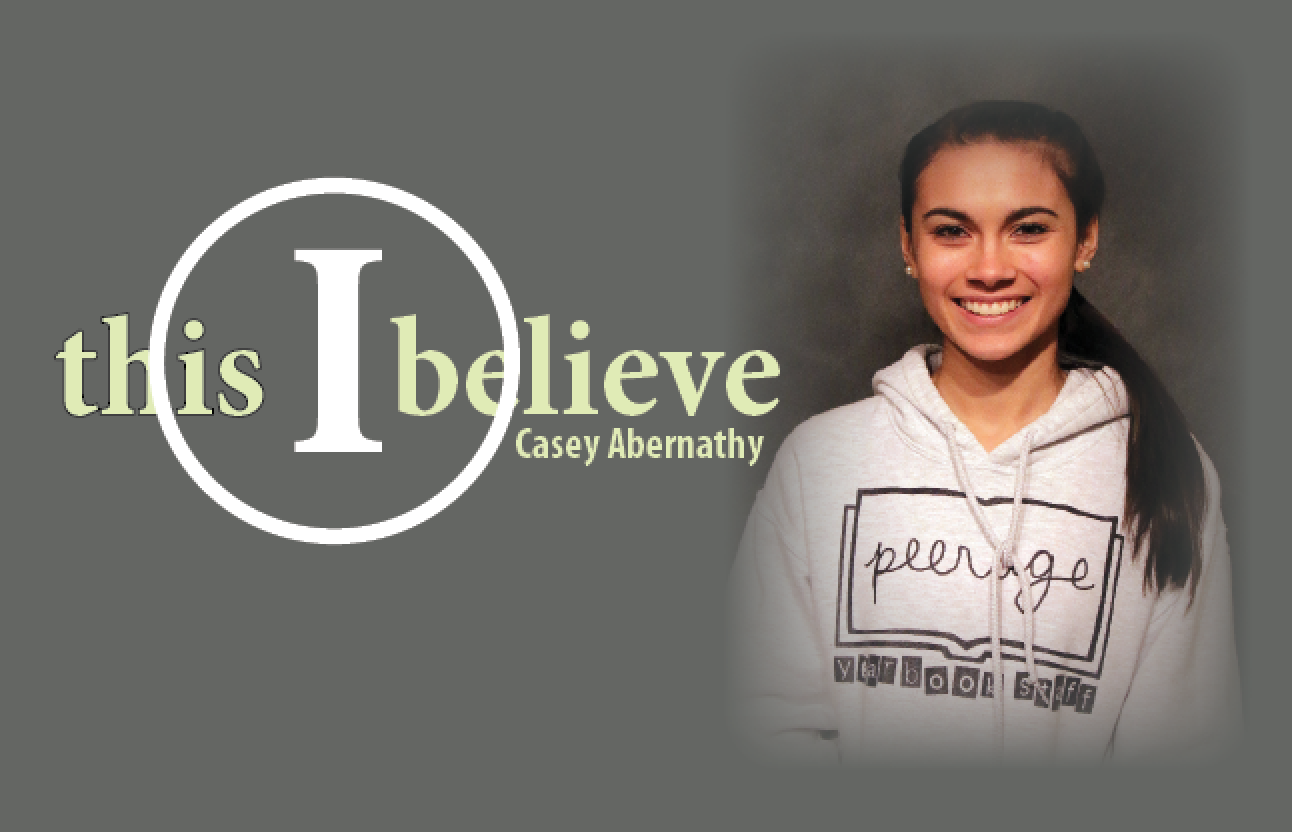 There is one special person for everyone.  This I believe.  Out of seven billion people in the world there is bound to be someone perfect for each and every one of us.  You may or may not have met them yet.  They might have been in your kindergarten class, been next to you at a stoplight, or been your wood shop partner in middle school.
You see it all started for me back in the seventh grade.  I found my special someone.  At first, I didn't realize it, but you can't really blame me (I was only twelve).  But when I would simply hear his name, I would smile.  This made me realize it was more than just a little crush.  Five years later, I still smile at simple little things.  I smile when I'm sitting in the stands at his games and he makes a tackle or turns a double play. I smile when he tries to make a joke and it's not funny.  I smile when we make ugly faces across the room in the middle of class.  I smile when we are walking down the hallways and people say we are perfect, when we both know that we are not.  I smile that we are imperfect and still make it work. Smiling at these simple things makes me realize that I am genuinely happy.  He is my best friend.  He is that person that I can sit around and laugh about nothing with.  He is the person I can talk to about anything.  He has held a special place in my heart since November 23, 2009.
When you meet that special person, you will know.  For some the journey to finding them may be full of heartbreak and seem to take forever, but when you meet them you realize it was all worth it.  God writes each of us a love story.  Yours may still be in the works.  There is a special person for everyone.  This I believe.