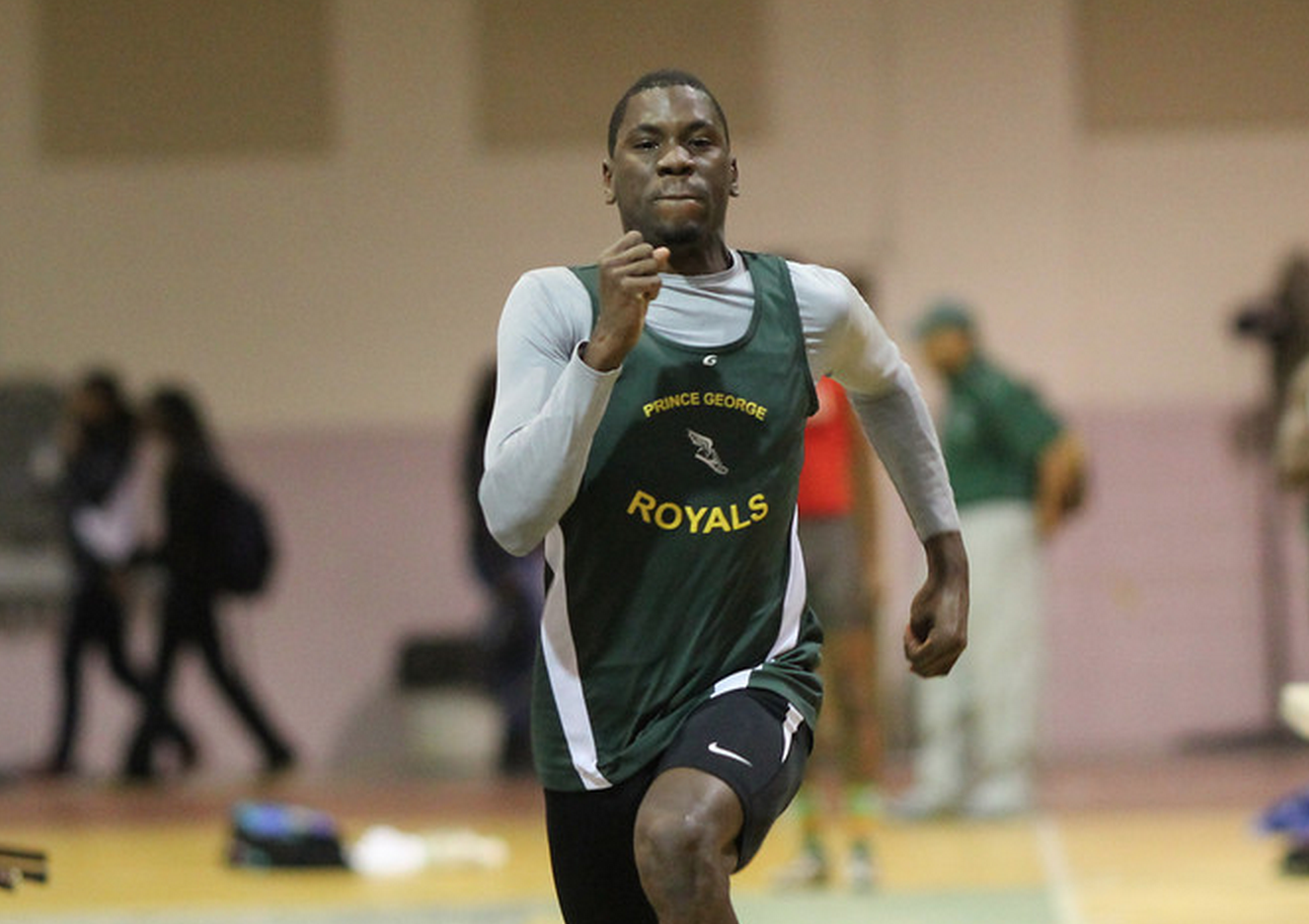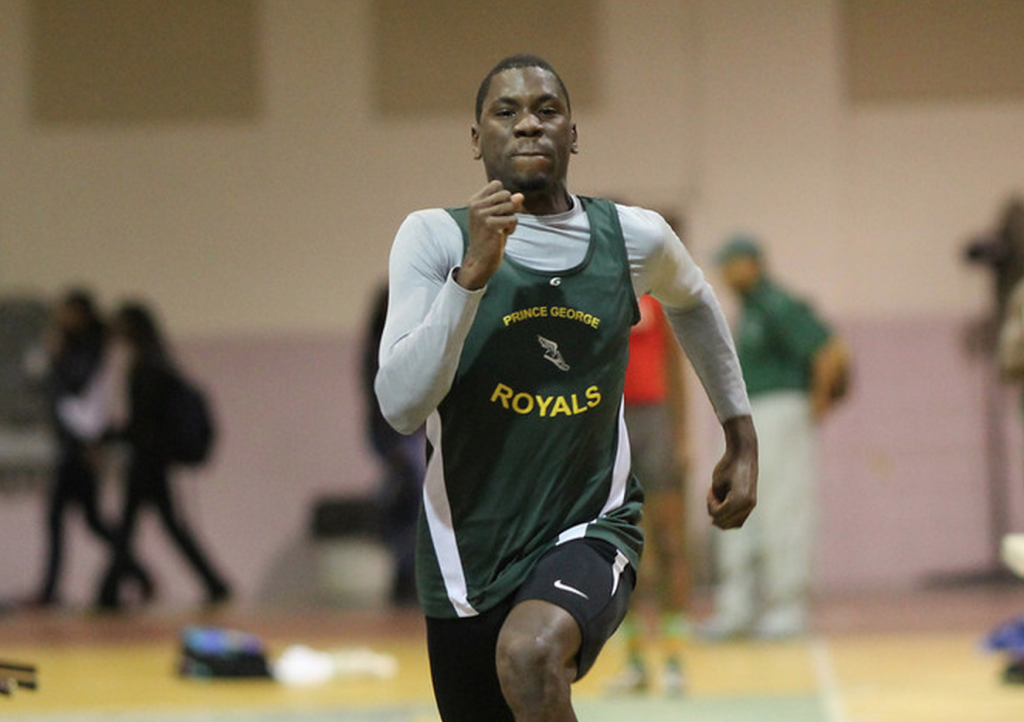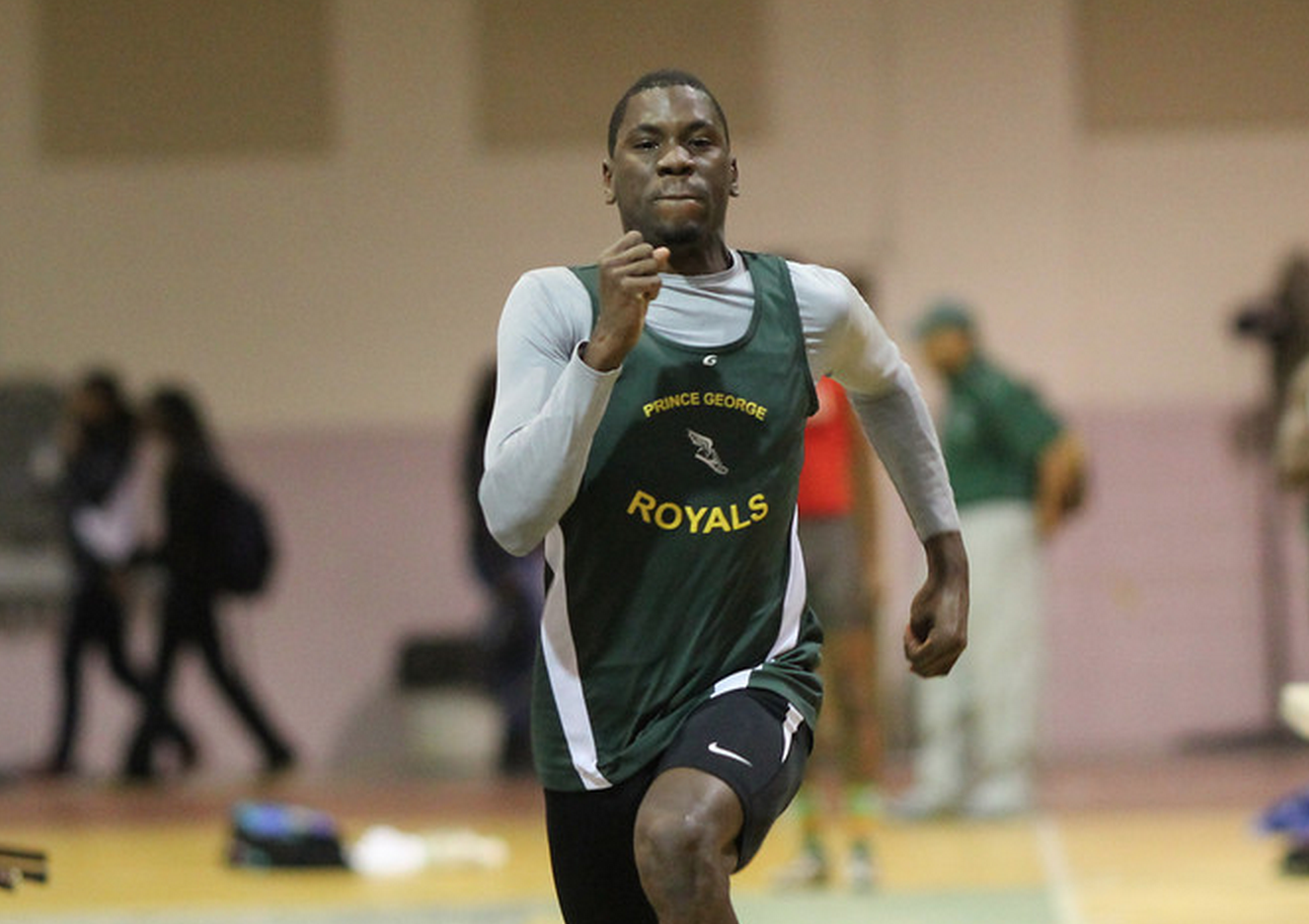 Senior John Warren stands on the runway of the triple-jump board just trying to get a decent jump on his first approach of the early season. He starts to run, takes a hop, step, and a jump into the sand pit, landing 50 feet, 9 1/4 inches breaking three records: the meet record, which was previously held by Mike Lawton at 46 feet, 3 inches, the Boo Williams SportsPlex record, previously held by David Wilson at 50 feet, 1 inch, and the Prince George school record, previously held by Kevin Soloman at 45 feet, 3 and one half inches.
"I was very joyful that I broke the records and that I hit over 50 feet, especially with it being that early in the season, but as for during the jump I had no idea I had broken the records," Warren said. "Afterwards and looking back on it now, I feel pretty normal about it all, but I am definitely more confident in my jumps now. Something that really boosted my confidence is that this was my first full approach of the season."
When Warren was younger, he would watch his older brother compete in the triple jump from the stands. Seeing his brother compete in the event relay turned out to be an immense contribution to his interest in wanting to compete in the triple jump, as well.
"I would watch my older brother compete, and he influenced me a lot," Warren said. "In fact [my brother] was the one who really pushed me to come out [and compete in the long jump] when I was in 6th grade and I have been training since."
Warren puts in hard work Monday through Friday to ensure progression in his jumps.
"For training, [the triple jumpers] work on mainly bounding, all of the phases of our jumps, and we also run with the rest of track," Warren said. "We have to run with them since we are considered to be in track so we all have to stay in shape."
Unlike most athletes that participate in events like this, Warren says he does not really have any pre game rituals.
"I do not really have any play list that I listen to or anything like that, all I do is visualize the jump that I want to happen," Warren said. "I really make sure that I practice well so that I know I am confident in what will happen."
More recently at the conference indoor track meet in Richmond, on Saturday, Feb. 8. Warren competed in the triple jump, 4-by-400 meters relay race, 55 meter hurtle and long jump, taking first place in all events. His record setting jump increased to 51 feet 3 inches.
"After breaking the records at the first competition, looking ahead to [future competitions] my goal is to go out and definitely try my best to compete for or break whatever records that [their particular sporting complex] has," Warren said.
Warren has also set a goal for the remainder of his last high school season of competition for the triple jump.
"[For my last season of indoor track] I just want to stay consistent throughout the season, and stay completely healthy and injury free," Warren said. "I want to do the same for my last season of outdoor track, as well."
Warren's future, as far as competing in the triple jump after his high school career is over has been decided. Warren is going to compete at the college level for the triple jump.
"I have just recently signed to go the University of Missouri on a full scholarship to compete in their track and field program," Warren said.