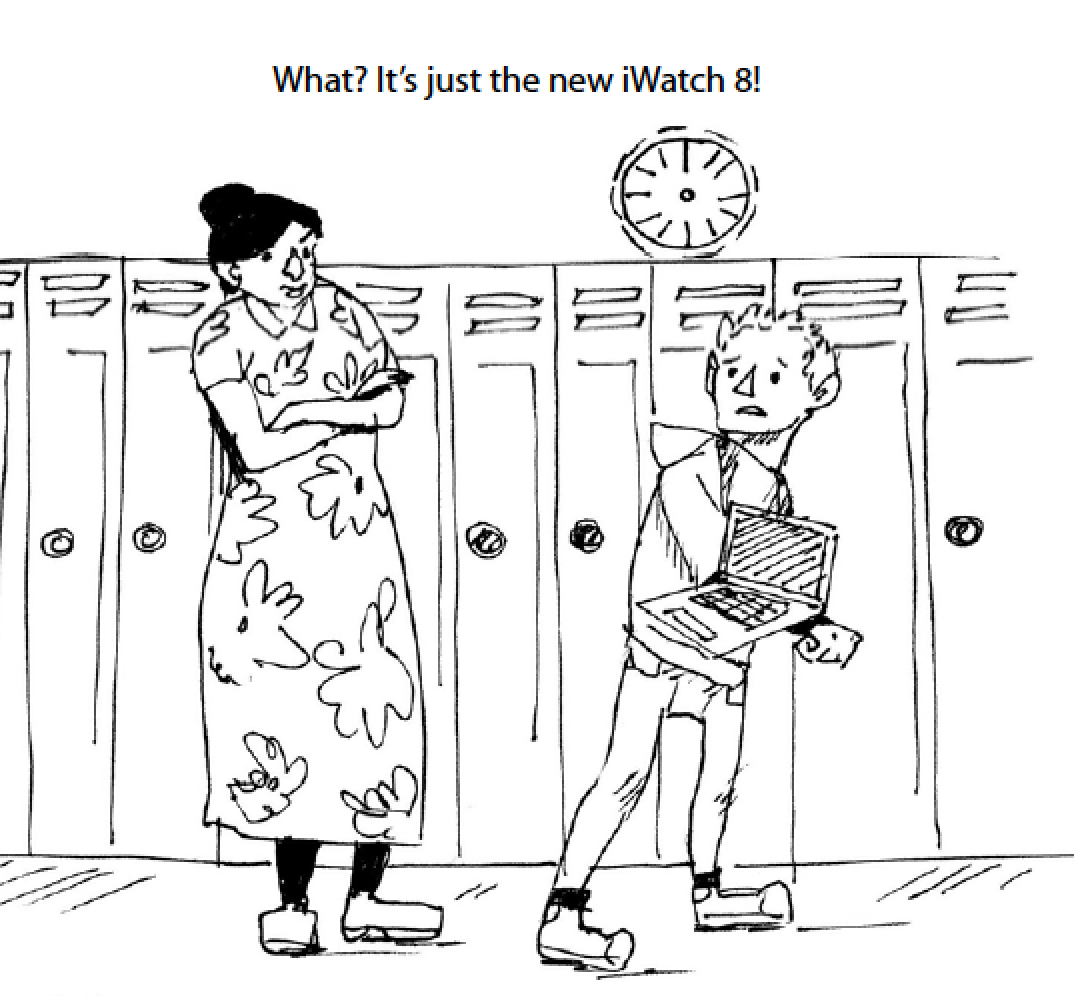 The current cell phone policy within our school is that if a cell phone is seen or goes off, any staff member has the right to take it. Many schools, however, have begun drifting away from this traditional rule and have allowed some usage during the day. For example, some schools allow cell phones to be used during lunches, others allow them to be used in between classes, and some have even introduced using phones within the classroom as a learning tool.
In an ever changing technological culture, it is necessary that school policies stay up to date with the students. This was seen when cell phones first became common, then with iPods, and again with electronic readers. Some may say that the school policies are too strict on technology and that it should be allowed in small dosage.
The big question, though, is what are the schools that do not allow any usage of cell phones going to do when the cell phones become things that can be worn as jewelry? This question arose with the introduction of watches that have cell phone capabilities. A currently used brand is a Pebble: E-Paper Watch. This watch is compatible with iPhones and Androids currently and the company is working on gaining compatibilities with other phones. The idea of this watch is that it is chic yet still very functional.
This watch has the ability to give alerts including texts, emails, and Facebook notifications from the phone it is connected to. It is a fad that is likely to grow in interest and possibly become the new iPhone. The problem is: are schools going to tell students they can't wear watches? Teachers should not have the responsibility of checking each student's watch. However, if that piece of technology becomes a distraction, teachers should remove that device from the situation to help the student focus. Schools will still need to consider numerous other factors with technology policies in a changing digital world.