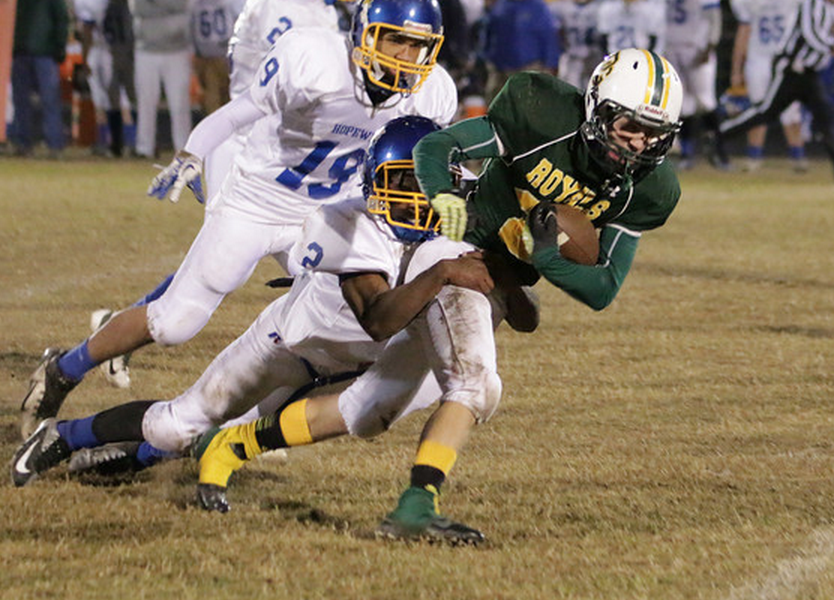 The Royals led early in the final game of the 2013 season, but couldn't hold on. The Hopewell Blue Devils were held scoreless in the first half. Prince George scored the only six points of the first half in the 2nd quarter on five yard run by Kyle Fuller.
However the Royals could not stop the offensive attack of the Blue Devils in the 3rd quarter. The Devils scored 24 points on three Tabyus Taylor rushing touchdowns, two of them on runs of 47 and 60 yards each.
The Royals finish the season at 4-6 and the Blue Devils at 5-5. Photos by Ian Kelty.