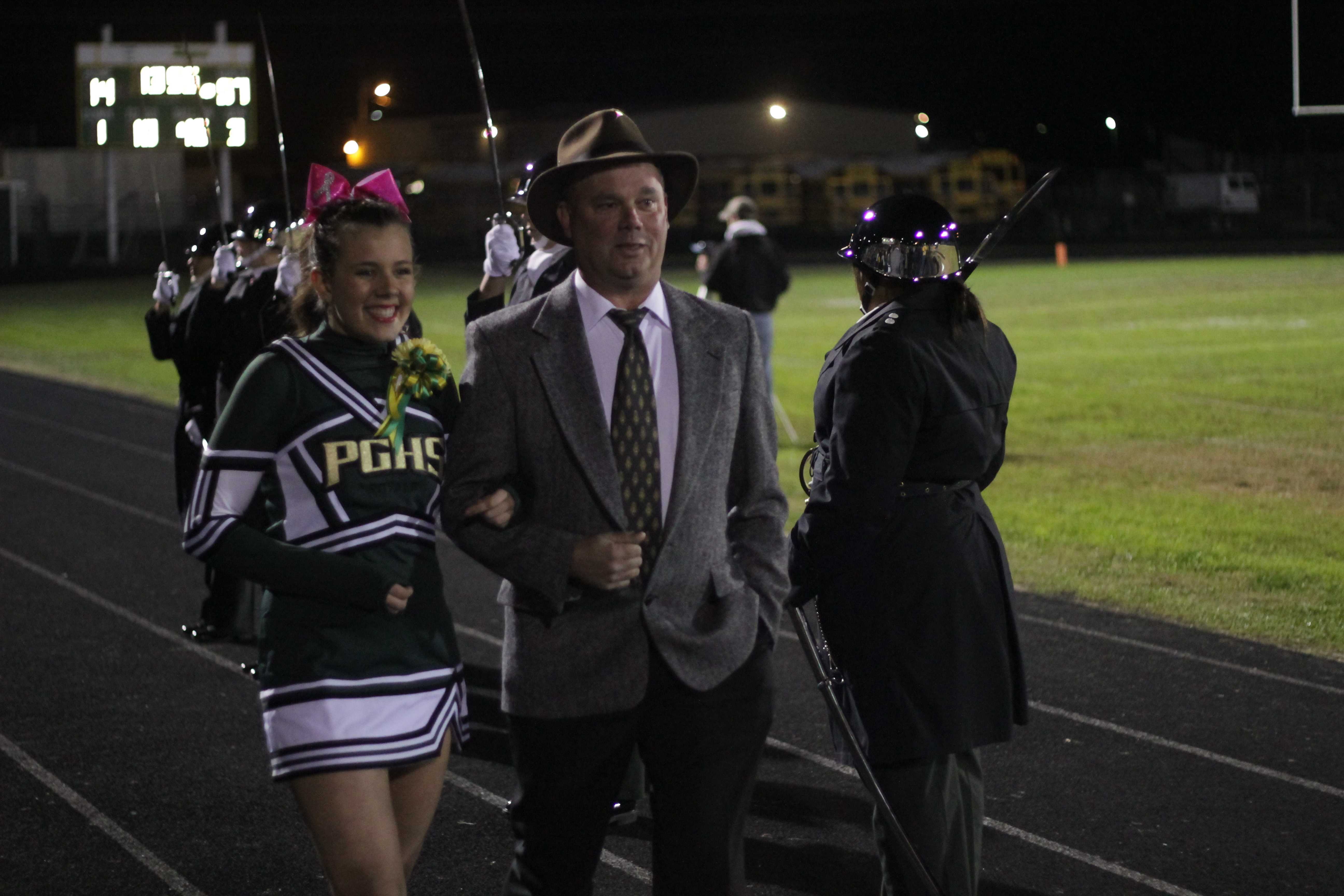 By: Kadera Brown
As a sophomore cheerleader, Peyton Mitchell set her pom-poms down with four minutes left in the first half of the game; unknowingly, she was about to experience a half-time announcement she would never forget. As the game clock struck 4:00, Mitchell knew it was finally her cue to go and line up with the rest of the 2013 Homecoming Court. With temperatures at approximately 39 degrees, Mitchell's butterflies were at an all-time high, despite the frigid weather.
"I was anxious to see who had won, and I was freezing," Mitchell said.
Minutes later, the entire Homecoming Court was finally lined up on the track and luckily for Mitchell, her butterflies did not have to jitter for much longer as sophomores were the first to be crowned. Hearing her name from the press box was a shocking moment for Mitchell.
"I was shocked because I didn't think I was going to win, and I was excited because my dad was with me and he was shocked too," Mitchell said.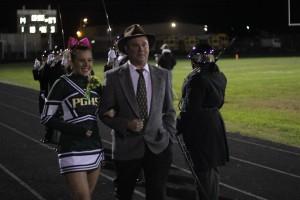 Without any real preparation, the crown came as a surprise to Mitchell.
"I didn't make any posters. I only tweeted only encouraging votes. The tweet was sarcastic because I really didn't want to make a big deal about it," Mitchell said. Nonetheless with one sarcastic tweet came success for Mitchell.
Being crowned for Homecoming is usually a memorable moment for most students, but Mitchell's special moment did not end there. Standing on the track in her cheerleading uniform in her cheer uniform with her team behind her will always be a favorite.
"All the cheerleaders were cheering for me when my name was announced and taking pictures of me. It was also cool I got to win with BJ and he's a football player," Mitchell said.
With such a great experience during her first Homecoming Court, Mitchell hopes to be nominated again next year.