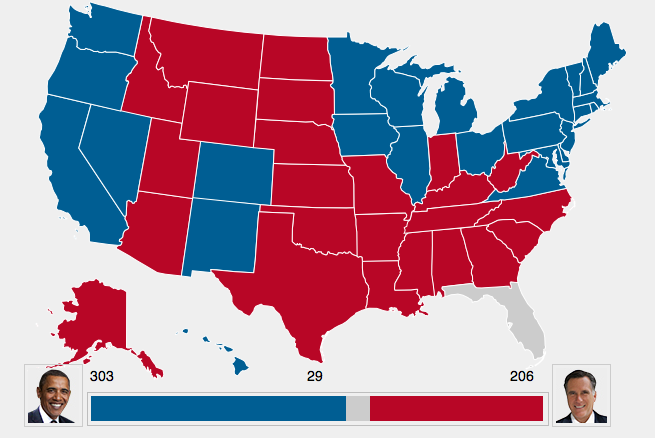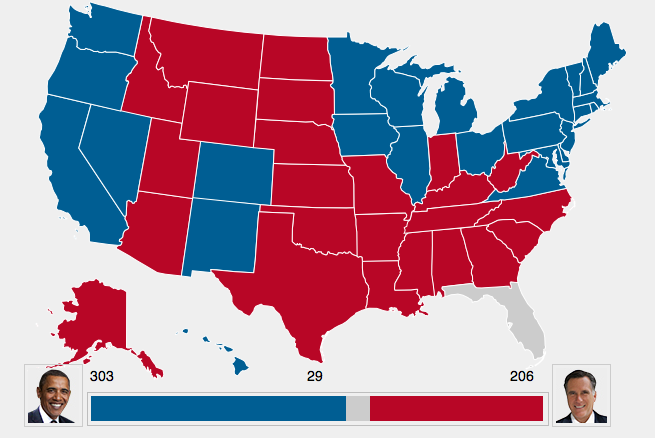 By John Shumar
The 2012 election has come to a close and President Obama has won a second term.  The election came down to the key battleground states of Florida, Ohio, Virginia, North Carolina, Colorado, New Hampshire, Wisconsin, and Iowa.  Obama took the states of Virginia, Ohio, and Colorado, New Hampshire, Wisconsin, Iowa.  The electoral count in Florida is still undetermined.
In Prince George County, the votes came in with Romney in the lead.  Romney received 8,872 votes and Obama received 6,983, and141 votes went to other candidates.
Although Obama won the popular vote by a small margin, he had a strong lead in the electoral college.
In his concession speech, Romney urged Americans to support the President and pray for success.