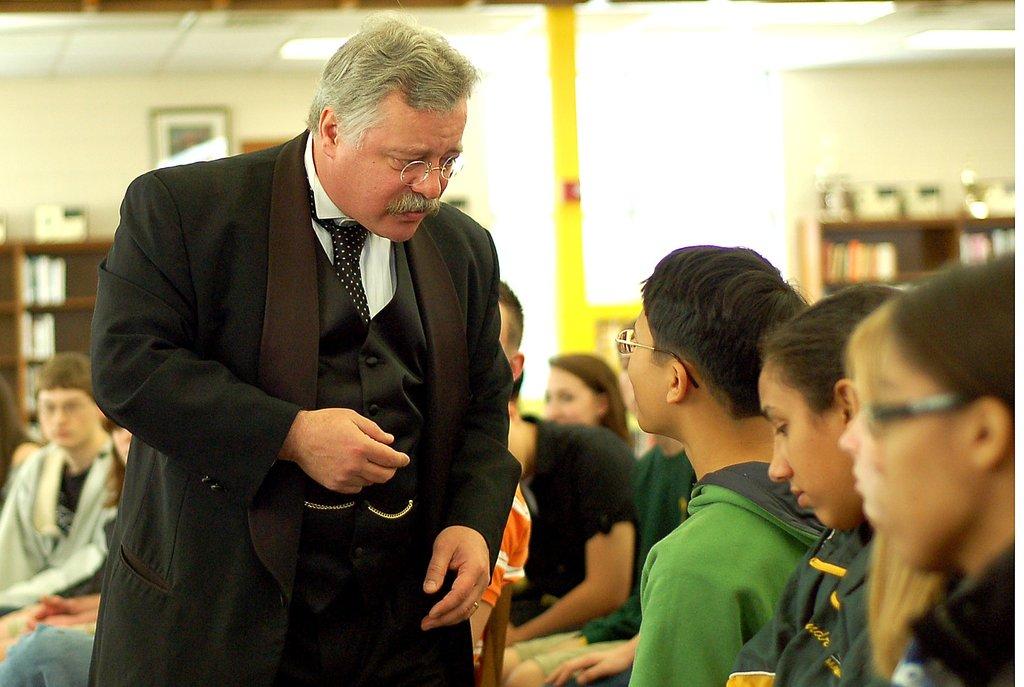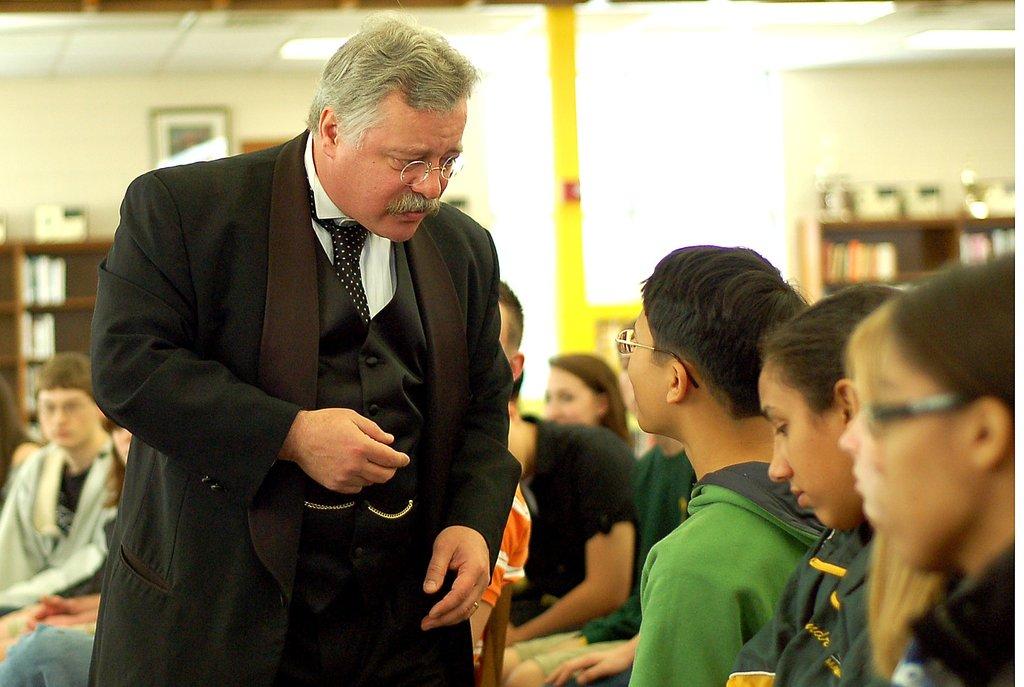 By Kristen Schwalm, Staff Writer
Theodore "Teddy" Roosevelt was the 26th President of the United States. On Mon., Feb. 6th and Tues., Feb. 7th he came to visit Prince George High School.
Roosevelt (portrayed by actor Joe Wiegand) has a mission to educate and inform history students about his life and tasks he accomplished as president. Students enjoyed his visit because it helped them realize the hardships and challenges of being the president.
"Students that have an appreciation for history definitely got a lot out of his visit," history teacher Nelson Britt said.
Roosevelt spoke for an hour and fifteen minutes. He spoke to the audience initially about the state of the union during his years as president, and at the end of his speech he took time for students to ask questions, while still in character.
"When Teddy answered my question, he did a good job answering it in a way that made it easy to understand," junior Kris Harrison said.
His dialogue contained personal stories, stories about his presidency, and stories about his children. Students appreciated learning history in this manner, instead of the standard class lecture.
"I learned that Teddy Roosevelt was probably one of the most laid back presidents we had," senior Nathan Kemp said.
In addition to Wiegland's knowledge of the life of President Theodore Roosevelt, many were impressed by his theatrical talents.
"I really enjoyed the visit, because it was really interesting and he was a great actor," sophomore Gwen Dunn said.
Wiegand has been to all fifty states playing the role of Theodore Roosevelt. He continues to portray himself as the 26th President of the United States.
For more information go to his website at: http://www.teddyrooseveltshow.com/