By Kevin Harris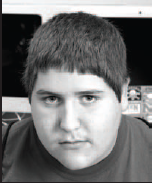 It is a well known fact that female athletics are not as celebrated, watched, promoted, or attended as male athletics. In fact it does not even come close. It is even more noticeable in the lower levels of sports such, as at the high school level. Most would agree that the boys basketball team has the biggest and most passionate fan base of any of the sports the Royals participate in. But why?
The girls basketball team is having a far more successful season than the boys. So why do the fans not flock to girls games as they do for a boys games? Maybe it is because girls games are not promoted as well as boys games. Or perhaps it is because we are not exposed to female athletics like we are to male athletics.
For example, major sports networks like NBC sports CBS sports and ESPN rarely give coverage to girls athletics. And because of this, we are not as likely to see it. The reason I believe there is a difference in the following is because girls athletics lack the flashy, quick, and exciting play that we can get at a boys game.
Even at the professional level, there is a huge difference in promotion, attendance, and following. Just look at the attendance averages per game for five of the major NBA cities from the 2006-2007 season according to www.insidehoops.com: New York-17,000, Los Angeles (Lakers)-18,000, Chicago-22,000, Detroit-22,000, and San Antonio-18,000. Now look at the same five cities' attendance averages for their respective WNBA teams for the 2006-2007 season: New York-8,000, Los Angeles-8,000, Chicago-3,000, Detroit-9,000, San Antonio-7,000.
But, who am I to judge who goes or does not go to a specific game. People are going to go where they feel they can get the most for their money and if that happens to be a boys game instead of a girls game so be it.