By Faven Butler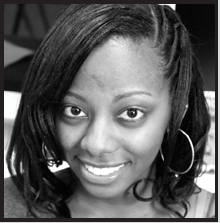 With exams right around the corner, it seems like everyone is stressing about trying to remember everything they have learned from day one in all their classes. So far in my experiences the semester exams usually bring my final grade down a couple points.
Based on a survey that the staff conducted, 66% of students said they believe exams hurt their grade.
This is partially due to the fact that our exams count as 20% of our final grade. This brings to surface the hard truth that no matter how great you have been doing in a class, if you fail the exam, your previous effort may be a waste.
My past teachers usually spend a week reviewing the information I need to cover before their exam. Sixty eight percent of students do not think their teachers take enough time to review for exams.
Although some complain about not having enough time to review in school, there are a significant amount of people who do not take enough of their own time to study for their exams.
The choices we make will determine how bad or good we do on the exams. I believe it is the student's job to take responsibility and study ahead of time or practice other test taking skills that will benefit them.
Whether the exams are fair or not, we are the ones who ultimately determine what our grade will be. Although we do not have the power to change the conditions we face, we can change the way we face them.