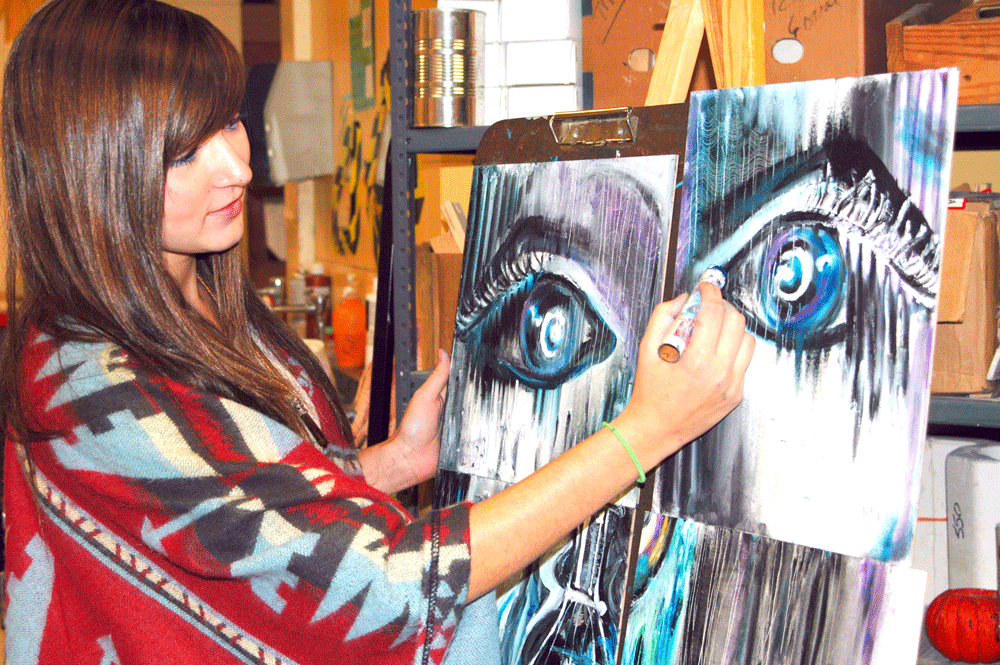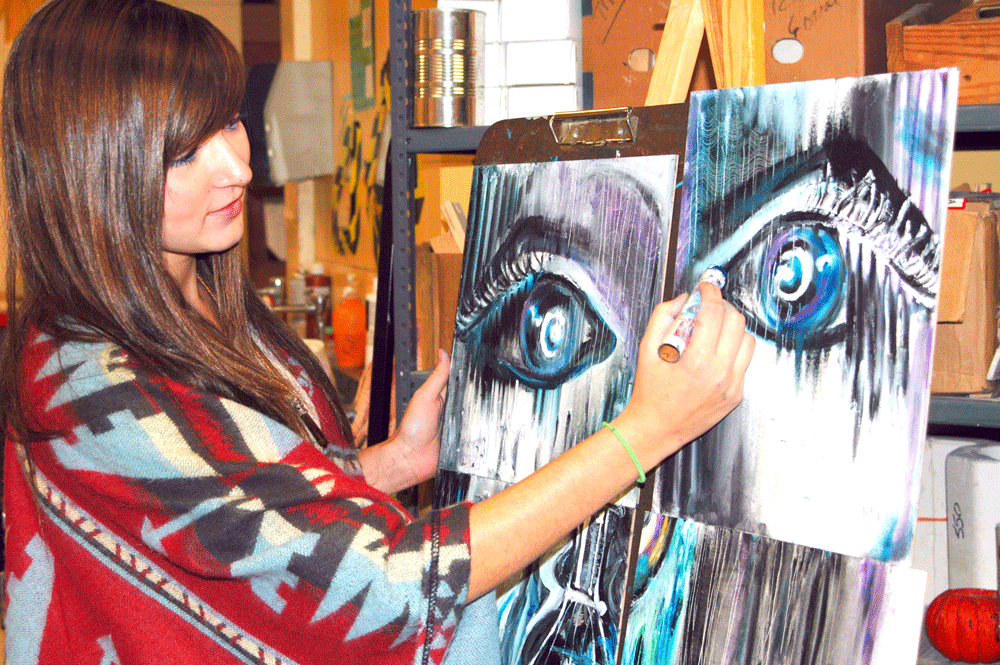 By Malikah Williams
Upcoming deadlines for college applications, finding time to study for the SAT, and doing homework are the typical sources of tension for seniors. Going home and dealing with even more problems creates additional tension.
An easel and pastels are setup ready for the artist to use. They offer a blank canvas to escape from the mundane problems of the world and to create art. Not just any type of art, but art that has a purpose and feeling behind it. Something that allows a person to be set free from the shackles called life.
Senior Courtney Boney is the artist that escapes. The emotion and creativity that she puts into her work causes her to produce many passionate works.
"Art is my passion. It is the one thing I can escape to in life, it is the only thing I can express myself with, it is what I want to do for the rest of my life, it is my inspiration for a lot, and it helps me keep my mind straight," Boney said.
While nature or people may inspire other artists, there is a different driving force behind Boney's artwork.
"What I experience in my life inspires my pieces and things like music and my different outlooks on life," Boney said.
One life experience in particular really influenced many of her pieces.
"When I found out my brother was going to Afghanistan that really affected me and made me feel alone," Boney said. "I expressed that in my painting."
The deployment of her Marine brother spawned pieces to help her cope with the situation.
"The [deployment] made me make a couple pieces," Boney said. " I painted stuff to keep my head up and to let me know that my brother was going to be okay."
However, it is not just the sad or the bad times that she is inspired.
"If I had a good outlook on the day it would be reflected in my artwork," Boney said.
Boney's talent has been recognized by her teachers, who try to give her the tools to make her works better.
"[Her style] is very unique and very Courtney. Students eventually get their own style and she has created hers already," Art teacher, Tonya Mahaffey said. " You do not have to give her ideas because she already has her own and she is thinking outside of the box."
Boney is enrolled in two different art classes, which offers her more time to develop her talent.
"She has been able to push the limits with different mediums," Mahaffey said. "She has art twice a day so she has more time to experiment with the different mediums and work longer on her projects."
Her artistic style mirrors her personality but it has changed as she has learned more about her passion.
"Courtney started with a Peter Max 70s psychedelic art," Mahaffey said. "She has that kind of hippie persona and that is the way her art is."
Currently, she is trying to bring some exposure to her creations.
"Right now, I am just working on trying to get my work into shows," Boney said.
College is an option for her as to help her better her craft and to teach her how to work with many other mediums.
"I plan on going to VCU to major in painting, then move to California to go to another school for art," Boney said.
Many people may not take art seriously; however, Boney places all of her time and energy into her passion. She is dedicated to her work and hopes to reach all of her goals.
"I just want to be remembered as an artist because that is what makes my personality," Boney said.