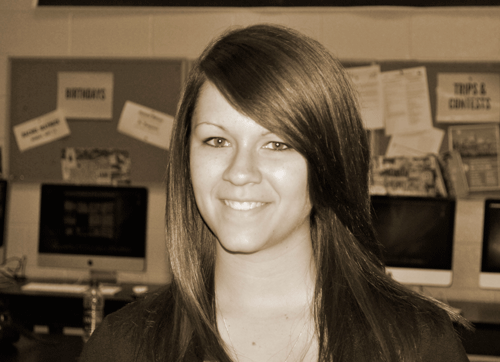 [display_podcast]
Everything happens for a reason,
I believe that people leave so that we can learn to let go. I believe that we make mistakes in order to grow and learn who we are. The mistakes we make as children seem like the end of the world at the time, but if we could just take a step back, we would realize how the mistakes and losses we face shape the people we are today. People come and go and close friendships fall away, but it is all a part of life. We learn and move on.
A couple of years ago my grandfather, Ray, retired. As a Hopewell officer, retiring seemed great, but he realized that he still needed something to fulfill his time and he started looking for police chief openings. After time and effort he finally found an opening in a little town called Blountsville, Alabama. They put their house on the market, packed up and we said our tearful good-byes.
The house that I once considered home grew vacant and the memories of my childhood seemed to fade with it. This was the house that I had always known and thought would never change, my safe haven, and suddenly it all did. I remember being so angry, angry with myself for letting them go and angry for not fighting for what I was about to lose.
The house sold and I became bitter. I did not quite understand whether it was towards the people who now live there or the fact that everything seemed so final. I had lost a part of me, and now it is all so clear. The things inside the house were changed, there were strange cars in the driveway and it was just so different.
As I passed the house one day I realized that my memories would always be there, that now a new family has a chance to create their own, and I seemed to find peace with that. This was the first step in accepting change in my life. No one can or will ever take those memories away from me.
Recently my grandfather was diagnosed with Leukemia. I knew that I could not be by his side holding his hand and it tore me apart. For the first time in my life, I truly felt terrified. I could and still cannot bear the thought of losing this wonderful man that I get to call my Papa. That was the point that I knew how proud of him I became and how strong my love has grown for my family, especially now that they are so far away.
Everything happens for a reason. Memories do not fade and neither does love. We grow apart so we can grow together and realize what we really have. We learn from our experiences and we learn from the many people we meet in life. Whether these experiences are good or bad, just be patient, something beautiful will always come out of it. This I believe.