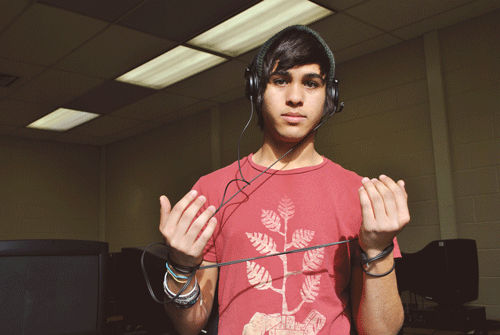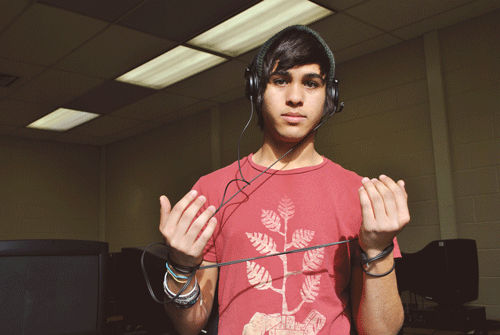 By Emily Gray
Limewire, a popular filesharing network, recently shut down due to copyright infringement. After a four-year legal battle with the United States Music Industry, U.S. Judge Kimba Wood, from a federal district court in New York, ordered the shutdown Oct. 27.
Limewire launched in 2000 by Mark Gorton. The network allowed users to engage in filesharing.
"I used Limewire because it was free, I just think it's stupid to pay for something on iTunes if I can get it somewhere else for free," sophomore Matt Jones said.
Most users of Limewire uploaded and downloaded copyrighted materials. Copyright is a document that grants exclusive rights to publish and sell certain works, whether those works are literary, musical, or artistic.
Copyright infringement is the direct violation of the rights secured by a copyright and the Acceptable Use Policy, which are a set of rules applied by an owner or manager of a network, website, or large computer system that places restrictions in the ways the network may be used.
On average, there is a $6,000 fine when engaging in uploading or downloading copyrighted music. Last year, a whole group of students from Virginia got arrested for illegally using Limewire to download copyrighted music.
"They tend to go more harshly on teenagers with the fines. They decide that the teens are intentionally distributing the music, so the teens get fined and they go after their parents, which is called vicarious law," Stephanie Poe said.
When downloading or uploading copyrighted material illegally, one will risk legal action. Punishments may range from warnings and the removal of the reference used to receiving a fine, going up to millions of dollars. Depending on how severe the act is, one may even receive jail time.
"We do not think of it as stealing, but it's not different than walking into FYE and stealing a CD without paying. You just stole their music," Poe said.
At least 20% of the population used the popular sharing site. Those who answered a recent survey were questioned about their use of Limewire. 40% of students surveyed said that they used Limewire, and of those 40%, most answered that they were unaffected by the shutdown, and that Frostwire was the best alternative.
Frostwire was developed in 2005 by Limewire users who were concerned over rumors that Limewire might be placing licensing restrictions on filesharing.
"I used Frostwire for the first time the other day and it's just like Limewire and I think I'll just use it from now on because it's also free," Jones said.
Limewire itself is completely legal, however distributing copyrighted materials is illegal. On their website, Limewire clearly warned users not to share or download copyright protected items. The website also states to only use Limewire to publish and distribute one's own work.
There is also a warning that some files shared may infect one's computer, for it has been said that Limewire can give one's computer a virus
"We have to realize that this will happen to all filesharing sites, " senior Raul Rivera said.