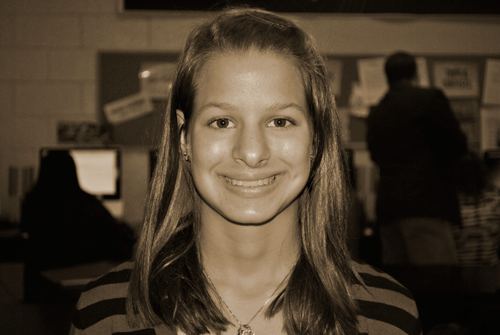 By Olivia Tritschler
Last year I had a boyfriend who was almost 2 years older than me. There would be times when his friends would joke on him because I was about 2 years younger than him. People have strict ideas about age restrictions on relationships. Usually parents are the most limiting with whom they allow their child to date.
Opposites attract might be correct when talking about science, but when it comes to relationships, couples meet due to having something in common. Ways teens may meet others could be playing the same sport or eating at the same lunch table. Therefore there is a great possibility for a student to be attracted to someone who is a different age.
Age plays a great factor in maintaining a relationship. Maturity levels may make or break a couple. A senior thinking about going away to college could add stress to relationships. When in the same grade, memories of awkward stages might prevent relationships.
I have often heard my friends say they won't date a younger guy, but in reality about 40% of women would rather date younger men.
Whether you go for older or younger dates, I believe there is a limit to the number of years in between the two people. It is, of course, up to the individuals in the relationship to decide, but it is nauseating to see an 18 year old dating a 13 year old, and it raises some suspicious questions. Stick to dating your peers.