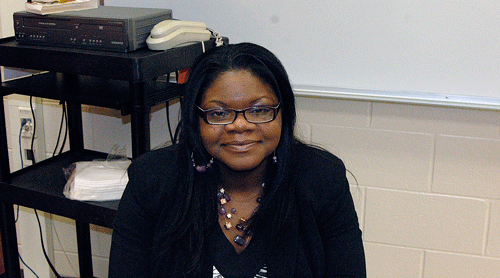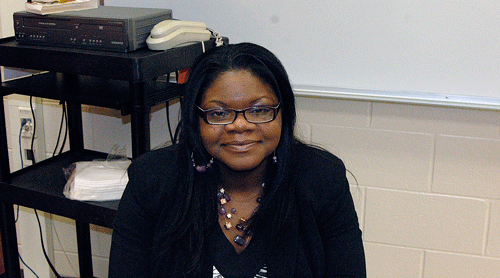 By Cassie Smith
Takisha Ogunyemi packed up her belongings and entered her car. Making her way from Bronx, New York, to Virginia she thought of her new future.
Ogunyemi was raised in Bronx, New York. She has obtained two degrees throughout her life, a bachelor's degree from Mercy College in Dobbs Ferry, NY and a master's degree from Strayer University. She started teaching in 2005 and she admits that her favorite grades to teach are 9th-12th.
"I just enjoy the maturity of the students," Ogunyemi said.
In room A-14 Ogunyemi teaches Intro to Employment; this is only one of the three subjects that she teaches. Ogunyemi also teaches Reading and Education for Employment.
Ogunyemi feels that she has made an impact when she runs across her former students working and loving outside these walls.
"My best memories are when I see students that I have had outside of school and they are doing something with their lives'," Ogunyemi said. "I get such a happy demeanor when I see that."
Education will remain at the core of Ogunyemis life.
"I plan on working in the field of education until I retire in 25-30 years. After retiring from public education, I plan on pursuing my dream of opening up my own school and continuing my work years with children," Ogunyemis said. "I love the field of education and the inner reward of contributing to our future nurses, doctors, bankers, and so on and so forth."