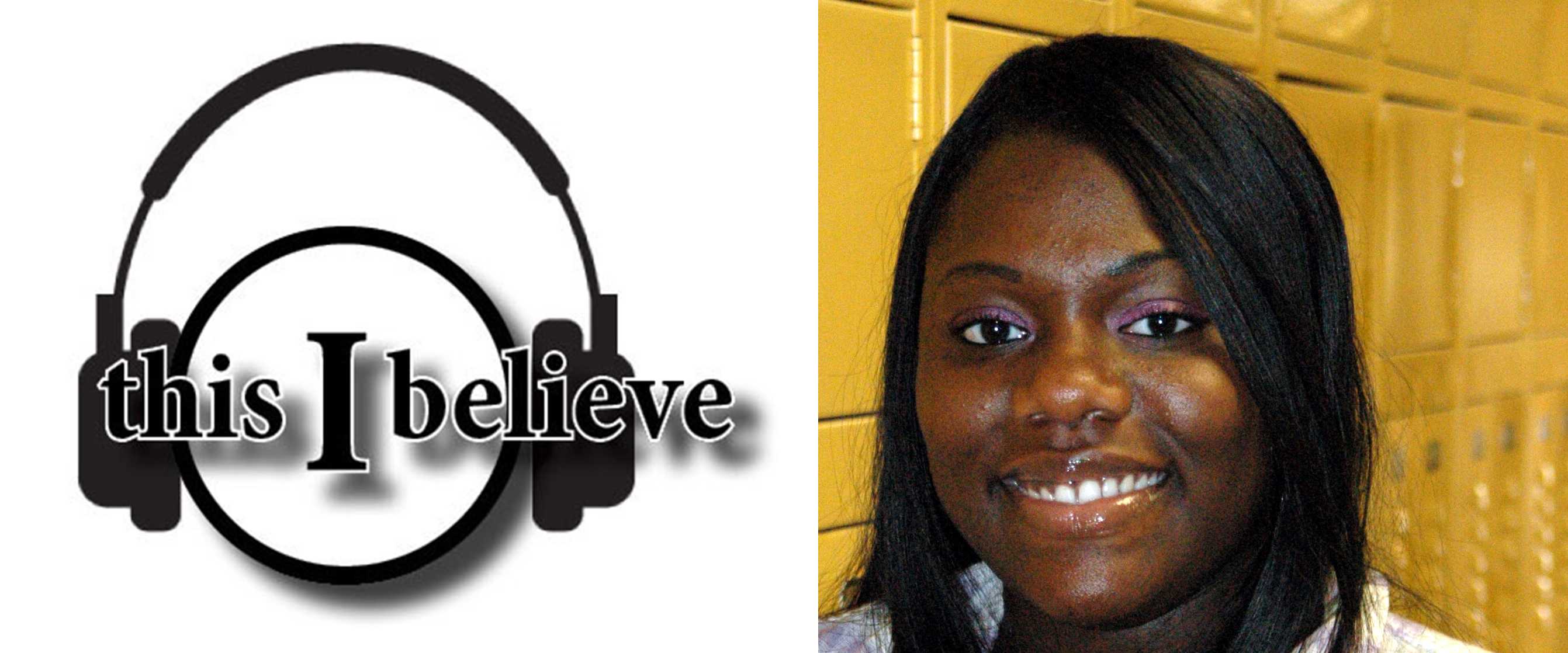 This I believe, that words can hurt. Everyone knows the old saying, "sticks and stones can break my bones but words will never hurt me". Well I can truly say that words can hurt way more than actual physical abuse does. Depending on the person and the situation words can play a role in how someone feels about them and eventually who they will become in society.
When I was in 7th grade I was very timid and anti-social. I was picked on a lot for my dark skin complexion and it really hurt my self-esteem. Being that my mother is dark skinned I always found comfort in confiding in her. After she explained to me that kids will be kids and that I shouldn't hold it to heart things became better and I learned not to let people words hurt me.
When I began 8th grade I had a new confidence and started to learn to accept who I was and began to come out my shell more. My P.E. teacher was very outgoing, and popular amongst the student body. The day that I will always remember is one of the worst days of my life. After I changed out for P.E. I walked into the gym and began my exercises as I waited for class to begin. Out of nowhere I hear my P.E. teacher on the loud speaker in the gym. In front of my friends, other students, and other educators he said, " Alisha you so black and ashy you look like a chalkboard over there, come here chalkboard".
I was mortified, the embarrassment and hurt I felt slammed my heart like a freight train going 1000 miles per hour. All the progress and acceptance I gained in the past was forgotten. I could not understand why my teacher, someone who I was taught to trust and confide in, would do something like that. Those few words changed my whole out look on life.
From then on I was not the same happy pleasant child whom I once was. The whole world seemed to look totally different. I developed trust issues and had a lot of trouble connecting with my friends and family. Also feelings of resentment progressed between my teachers and I, which enabled me to have that bond with someone away from home.
Although this situation hurt me emotionally I have made it a point to no let it define me but make me a stronger person. I am still working on my trust issues, and everyday is a struggle to not let my past consume me but I know am making progress.
" Sticks and stones can break my bones but words can sometimes hurt me".